TumblerCon is a glittery gathering of cup makers from around the world right here in Plano
TumblerCon runs from June 21-25 at the Plano Event Center.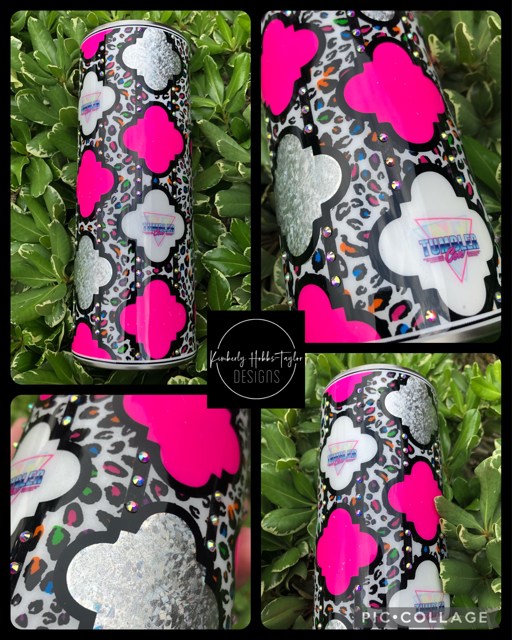 No matter how hard you try, you're guaranteed to leave with at least one item if you head to TumblerCon: glitter. The convention, a celebration centered around cup makers who design and decorate custom tumblers, is simply chock full of the sparkly stuff.
"There's never been a TumblerCon that you didn't leave covered in glitter," TumblerCon Founder Nikki Hamilton said, explaining that the convention still does its best to try to mitigate the sheer amount of glitter everywhere with measures like sticky mats outside of classroom doors and booties for shoes. It's still not enough. "There's no escape. I'm pretty sure I'm gonna put up a caution sign out there this year that says, 'You will leave with glitter.'"
TumblerCon is about much more than just the dazzling draw of glitter, though. It's a unique chance for a community of creators to come together to learn new techniques, buy the latest materials and connect with one another over a shared hobby during a multi-day convention from June 21-25 at the Plano Event Center.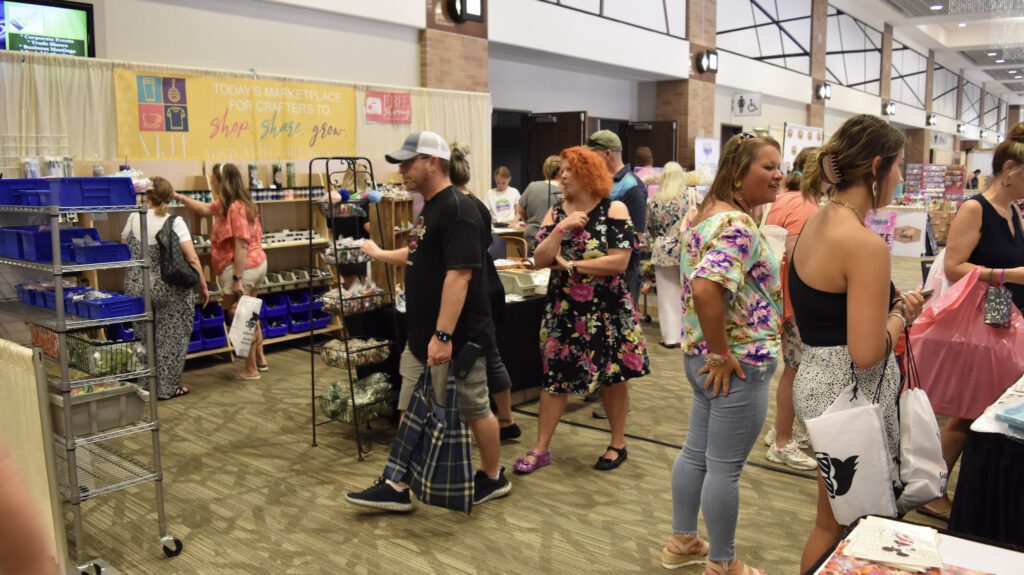 "There's thousands upon thousands of women, all across the globe even, that create these tumblers in the crafting world, so what we did was we created a convention just for them," Hamilton said of TumblerCon.
Hamilton added that the convention is now in its fourth year after going "worldwide" last year, with attendees from as far as Europe, Canada and the Bahamas flying in for the show. Overall, she said the convention had over 3,400 guests walk through its doors last year in its biggest year on record.
Hamilton is carrying that momentum to this year's TumblerCon with a hundred vendors booked for the show selling everything needed to make a custom tumbler. From epoxy and vinyl to rhinestones and other decorative elements, the convention is a one-stop shop for the community it serves.
In addition to selling the raw materials needed to make a tumbler, a major attraction of TumblerCon is the educational component for beginners and experienced crafters.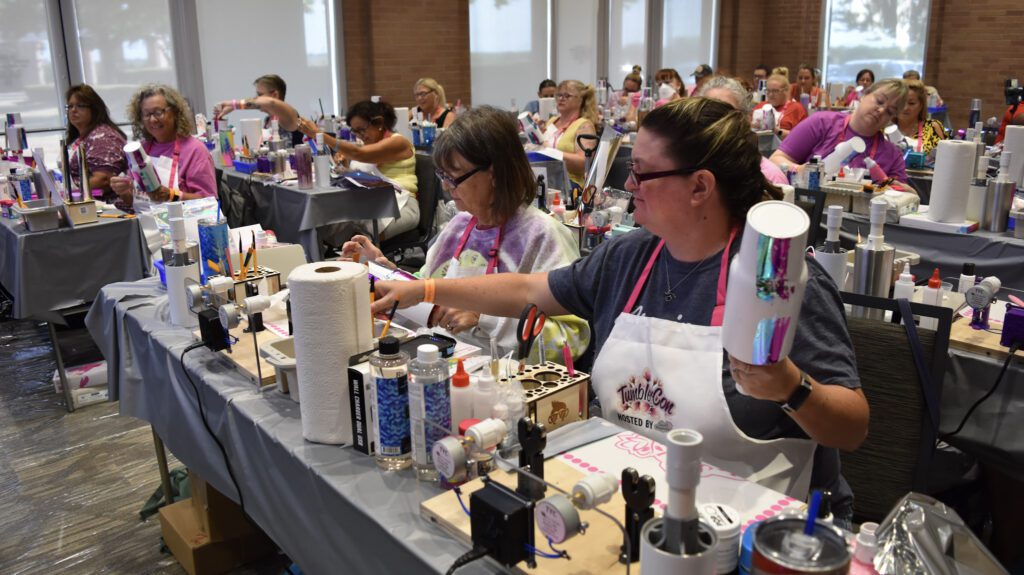 Popular social media creators in the community come to TumblerCon each year to host classes that focus on different techniques and styles. TumblerCon's all-inclusive classes give attendees everything they need to make their own artistic tumblers across either single-day or two-day sessions, typically at a major savings compared to the retail value of the whole package, according to Hamilton. The teachers then guide the students through creating their signature designs during a group of sessions each day.
"Some are very simplistic – fine lines, hand painting – whereas others are very extreme, like we have one vendor who makes 3D printed items that you can attach to your cup," Hamilton said of the different creative designs.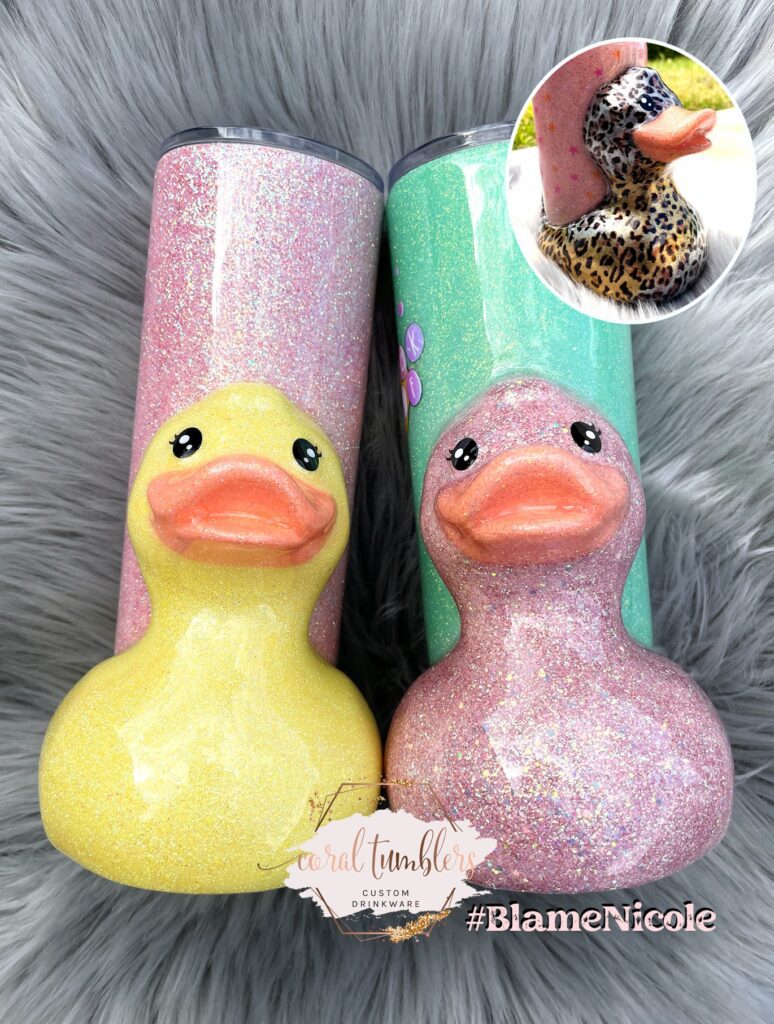 For those looking for a smaller taste of tumbler making, Hamilton noted that different vendors will also host demo booths that let general admission attendees try their hand at simple "make-and-take" techniques for a small price.
No matter which way someone chooses to experience TumblerCon, the convention gives attendees many different opportunities to feel like they're becoming part of the worldwide community of tumbler creators who use the show to mix and mingle with fellow enthusiasts.
"All these people from across the globe that you're friends with finally get to be together and share this time," Hamilton said. "That is the absolute best part of TumblerCon."
TumblerCon opens on June 21 for early bird admission before opening to walk-up general admission on June 22. Tickets will be available at the door for single-day general admission, which starts at $25. Any remaining classes or VIP experiences vary in price and will also be available at the door. Head to https://tumblercon.com/ for more information.