Arts and Music Guild bringing the McKinney community together with Unique by Nature art competition
Looking at the upcoming "Unique by Nature" art competition with Arts and Music Guild Executive Director Annie Royer.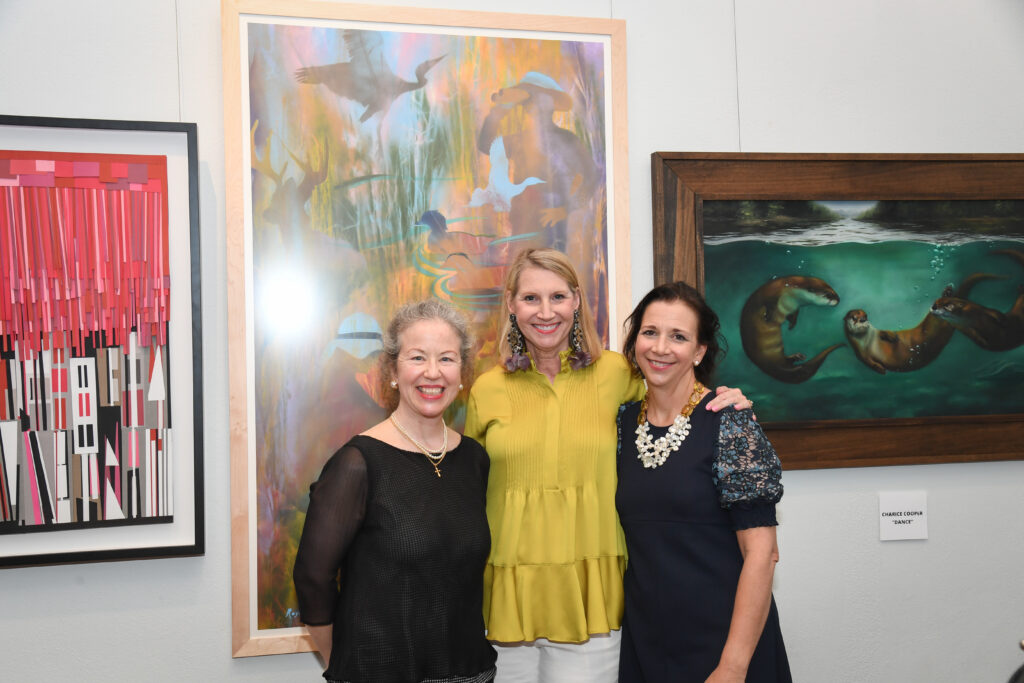 "Unique by Nature" isn't just a name for the art competition hosted by the McKinney Performing Arts Center (MPAC) and Arts and Music Guild; it's a phrase that embodies a competition with significance that extends far beyond the cash prizes handed out.
"The value of this show is not just that it builds a public art collection of our time," Arts and Music Guild Executive Director Annie Royer said of "Unique by Nature," which aims to give a $6,000 purchase prize to an artistic work that the MPAC will add to its public art collection. "It also brings the community together."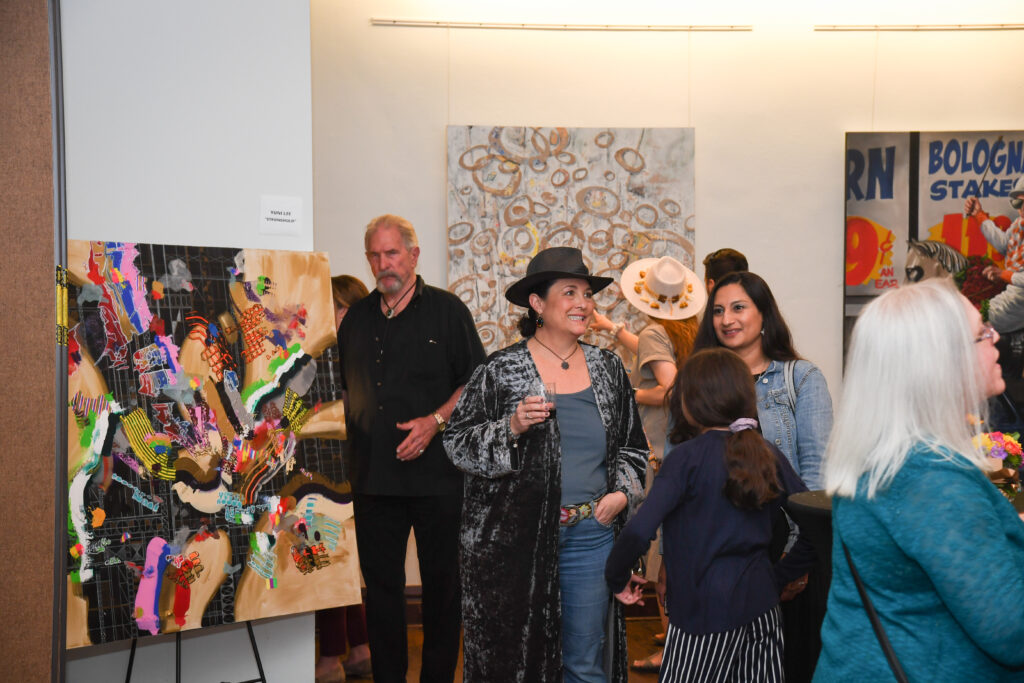 Community has been a common theme for Royer throughout her career. She has been a driving force for the arts in McKinney for years, having helped create the Arts and Music Guild to generate more opportunities and events for local artists.
It should then come as little surprise that the "Unique by Nature" competition, which shares its name with McKinney's city motto, also reflects the core values and goals of the artist who helped advocate for it.
In fact, Royer's concept for the competition began with the desire to help expand the North Texas art community.
"Growing the arts in McKinney 15 years ago was a dire need. And just think, back then, Frisco was nothing. There just wasn't a lot happening," Royer said.
It was around that time when Royer decided to start volunteering at the Heard-Craig Center for the Arts by using her extensive knowledge of art history to give public art lectures. Through giving those lectures, Royer realized she wasn't as well-versed in Texas art as she felt she should be. That realization sparked a desire to connect with older artists to figure out ways to grow the art community's prominence in North Texas. One of the answers she received was to start a statewide art competition.
"At about the same time, there was a push from my friends that we should have art in the McKinney Performing Arts Center because there were all these big white walls that had been restored, but they were just blank," Royer said.
After some discussion, the result was a plan to create a competition to buy a "public art collection that's art of our time in Texas" for the MPAC, according to Royer. Thus, "Unique by Nature" was born.
"I really wrote the rules. My paw print is all over those," Royer said, detailing her reasoning behind "Unique by Nature's" structure.
The purchase prize competition's sole artistic guideline is that the piece must be a large-scale, two-dimensional work measuring 36 inches or more in a single dimension, not including the frame. The guidelines for the other five awards handed out in the competition, with a prize pool of $2,500, allow for both two-dimensional and three-dimensional works of similarly broad size regulations.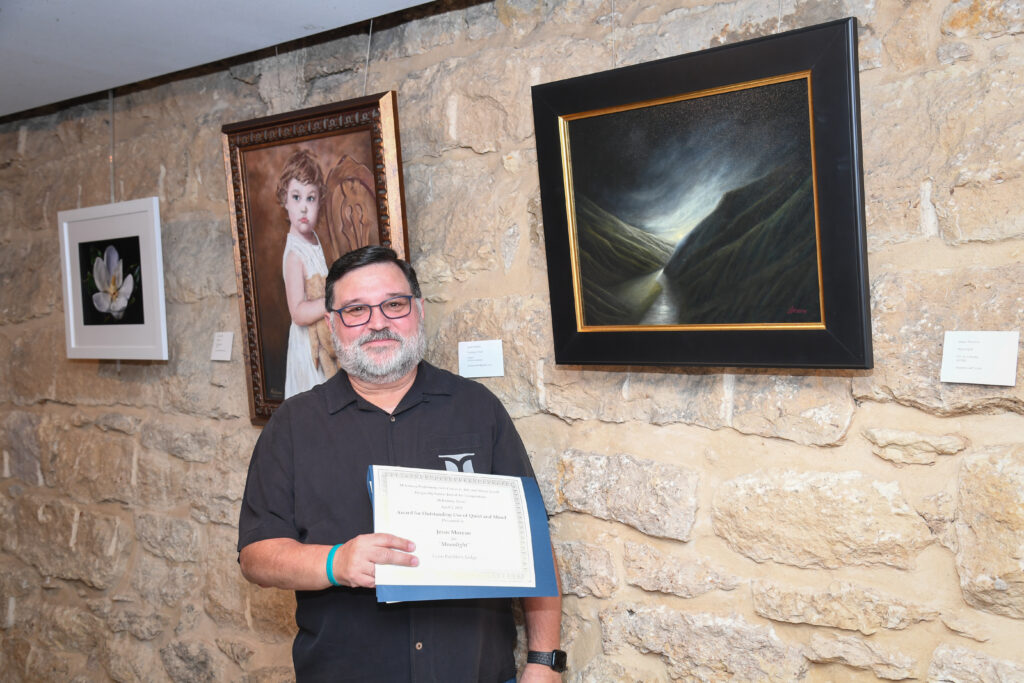 Beyond just the semantics, Royer's guidance for "Unique by Nature" acts as a continuation of her community-driven values too.
"There's a reason for everything," Royer said, referencing decisions such as allowing artists who turn 17 years old by May to enter in order to encourage participation from younger participants. Additionally, she's encouraged the judge for each year's competition to start taking a more personalized approach to awarding the winners.
"Very early on, I learned that artists value the (prize) money, but they value the comment by the judge more," Royer said, explaining that she encourages the judge to write down the reasoning behind why they chose an individual piece and includes the answer with the certificate and check handed out to the winners.
"They just love it," Royer said, recounting how one judge's comments on a prize-winning work moved the artist so profoundly that he had tears in his eyes.
"Some artists love competitions. I don't, but I love the mentoring that can happen in a competition and that's what we're doing," Royer said.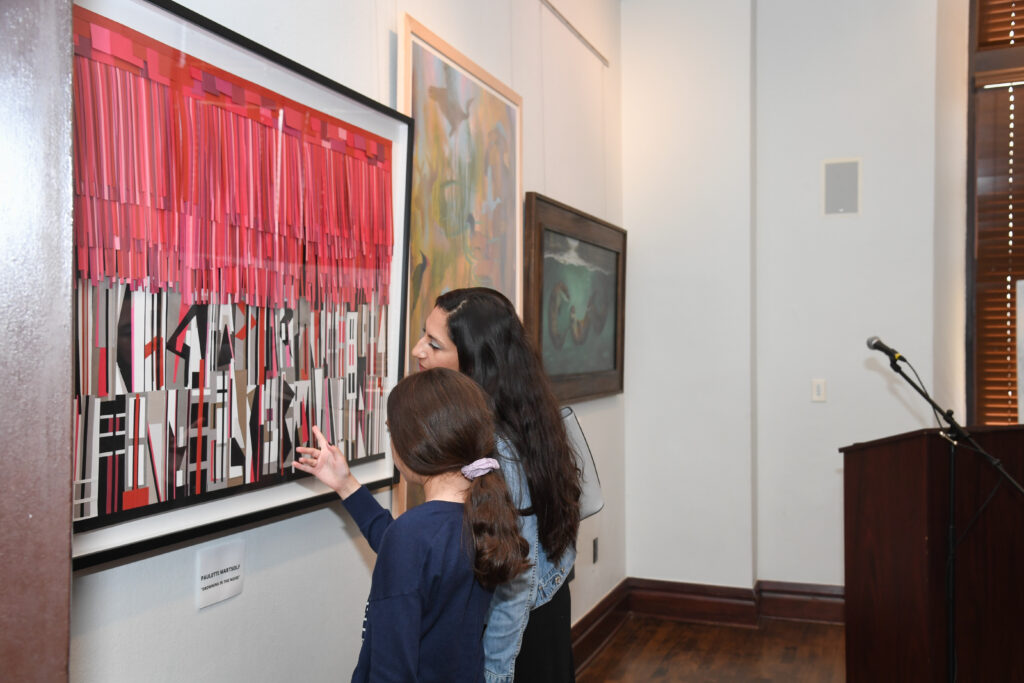 That mentoring extends to the next generation of up-and-coming art students, such as Royer's apprentices with the guild.
"Look what they learn helping put this show together, receiving the artwork," Royer said of the students who help with the groundwork for "Unique by Nature" each year. "I teach them how to compliment the artists and how to be gracious."
That desire to teach the next generation the importance of the arts and guide them in how to participate in the local art community is something that Royer has instilled in everything from "Unique by Nature" and the Arts and Music Guild itself to even her son, Sean.
"He grew up with the guild," Royer said of her son, who has helped support the guild by donating money to fund the scholarships for its Summer Music Intensives that he grew up participating in. "He grew up with a mantra that I taught him which is learn as much as you can, so you can give as much as you can."
Royer points to that personal experience as proof of the guild's work, which extends through both its programs as well as "Unique by Nature."
"That's what the guild is doing. It's producing a legacy," Royer said. "And that's pretty exciting for the next generation."
Hosted by the MPAC, the city of McKinney and the Arts and Music Guild, "Unique by Nature" is open to any artists 17-years-and-older by May 2023 who have resided in Texas at some point in their lives. Submissions for "Unique by Nature's" $6,000 purchase prize contest are due by Friday, March 17 at 7:00 p.m. Submissions for the other "Unique by Nature" competitions, which have a combined $2,500 prize pool, are due in-person at the MPAC by 6:00 p.m. on March 25. For more information, including a complete list of requirements and submission dates, visit https://www.artsandmusicguild.org/ubn-competition.