Feature: Recycled Books, Records and CDs to hit 40-year anniversary in 2023
Taking a trip through the paperback lined walls of The Wright Opera House on Denton Square ahead of the store's upcoming 40-year anniversary later in 2023.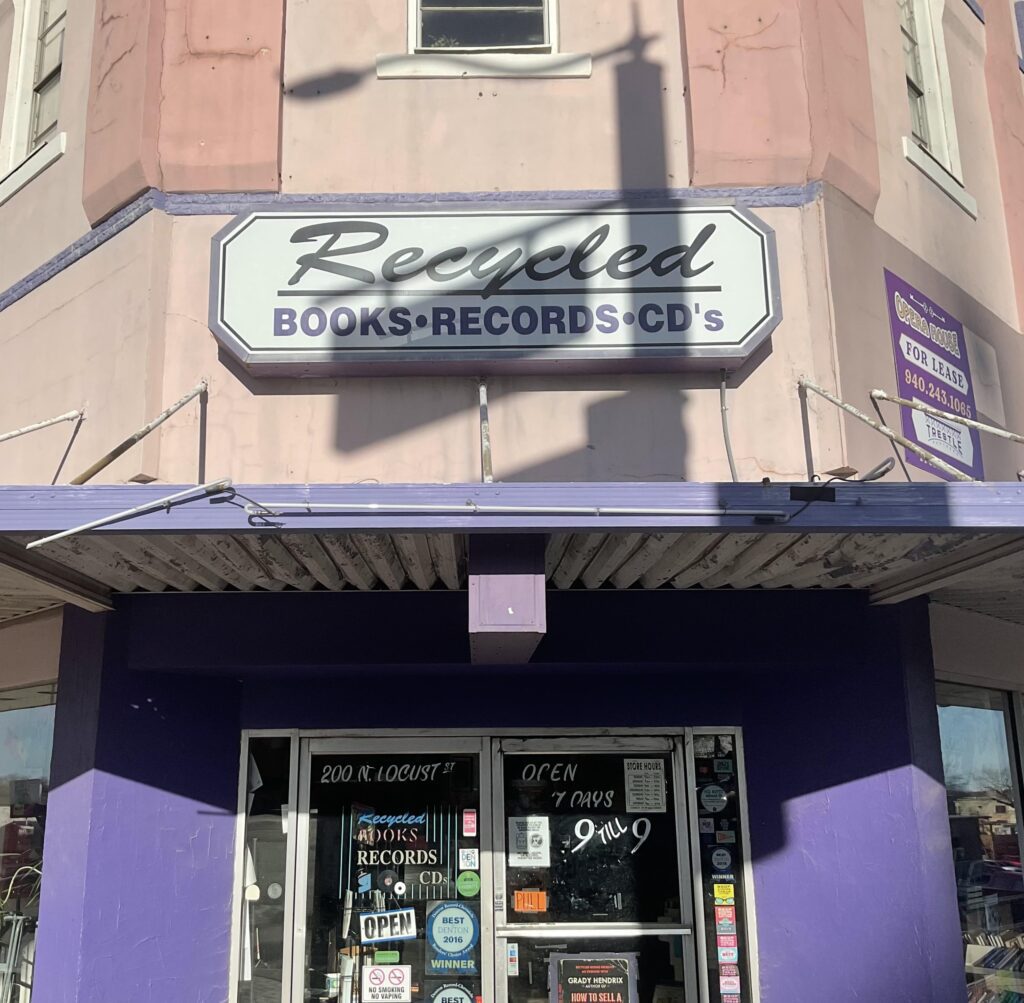 A collection nearing four decades in the making is bound to be impressive, but even your wildest imaginations would be hard-pressed to do the selection at Recycled Books, Records and CDs justice.
Roaming the purple opera house on Denton Square that the store calls home is like taking a librarian's personal trip to Wonderland. The sea of stories that the store curates is almost overwhelming, forming a labyrinthine system of books, novels, indices and all other variations of pulpy ephemera through its corridors, all of which are for sale.
Automotive magazines fill a corner of the basement adorned with the glowing green of a traffic light while instructional books for role-playing games and vegan cookbooks line adjacent nearby walls.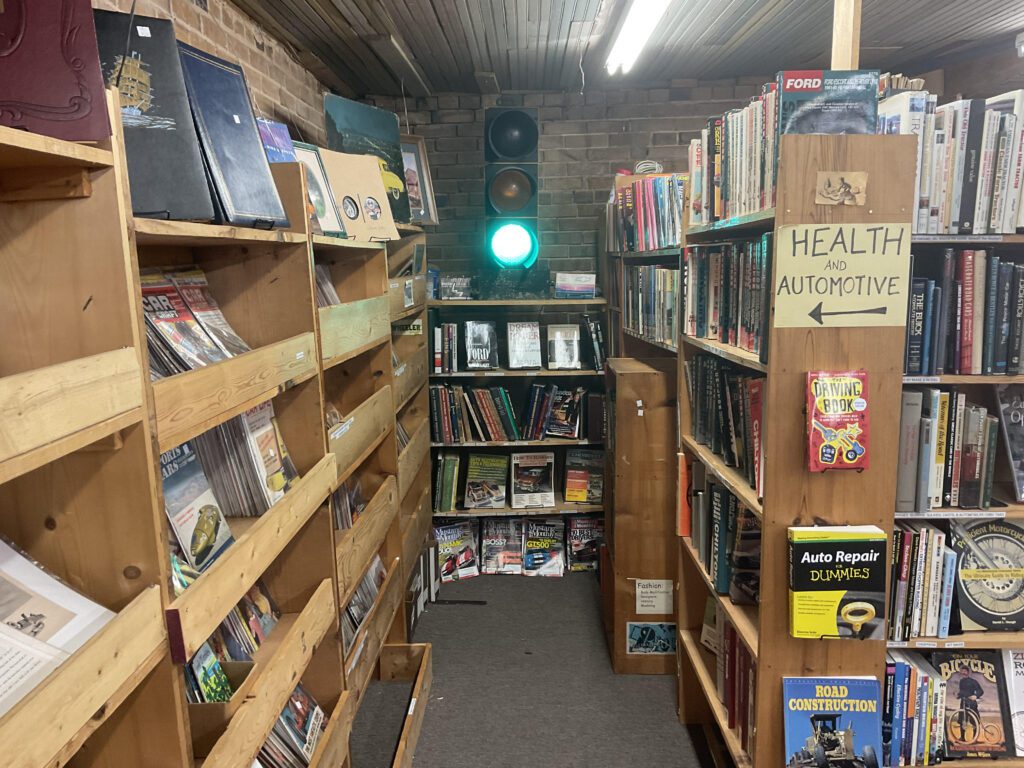 In a mere few steps, a cacophony of cartography quite literally fills the air to announce the travel section. Far less than a journey away, biographies about King Charles and the rest of the royal family adorn a nearby wall, almost inconspicuous in spite of their recently scandalous nature.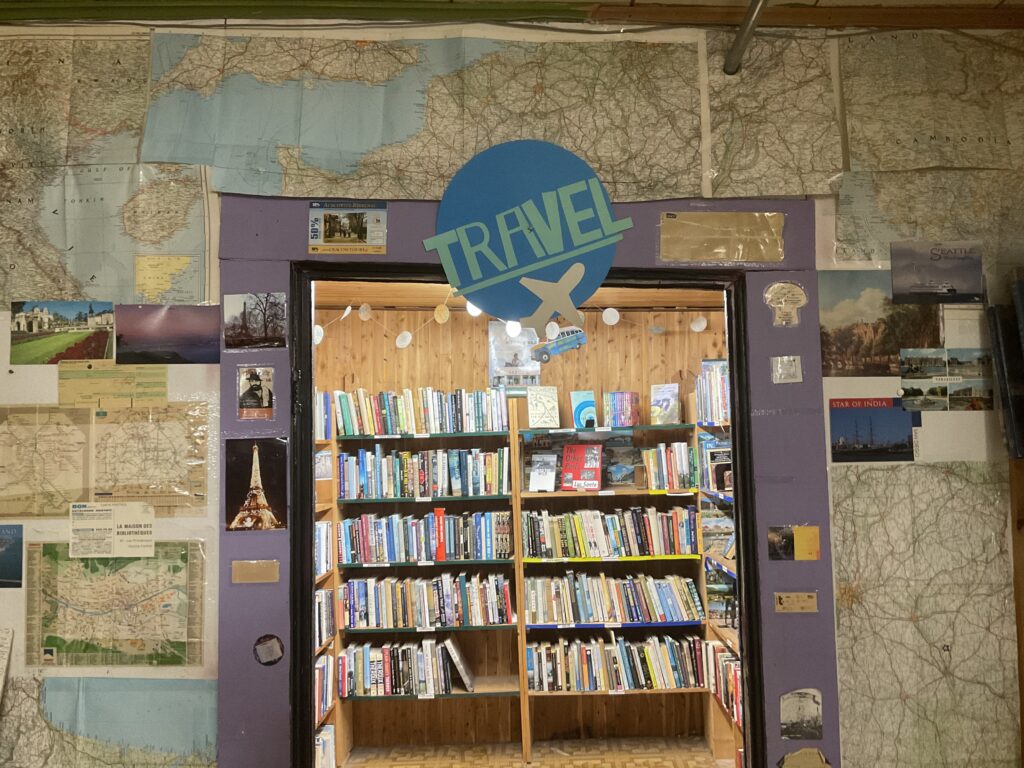 That's only a small taste of the sheer size and scope of the selection at Recycled Books. In short, there's Half-Priced Books and then there's the "half a million books on the Denton Square" that Recycled Books proudly advertises.
"It's kind of surprising how many new things you can discover each day working here for – gosh, I guess I've been working here personally, besides growing up here, for 15 years now," Recycled Books Manager Miles Foster said.
The store and its vast catalog of books will have officially been a part of Foster's family and the Denton area for 40 years later in 2023. Foster's mother was the original owner of the first Recycled Books back in 1983.
"I love the work, especially because of that constant discovery of something new," Foster said, comparing his experience to how his father initially helped at the store for first pick out of the vinyl records that came in. "If we were living in a perfect world and didn't need money as well, I would definitely be doing this for first dibs on stuff that came through."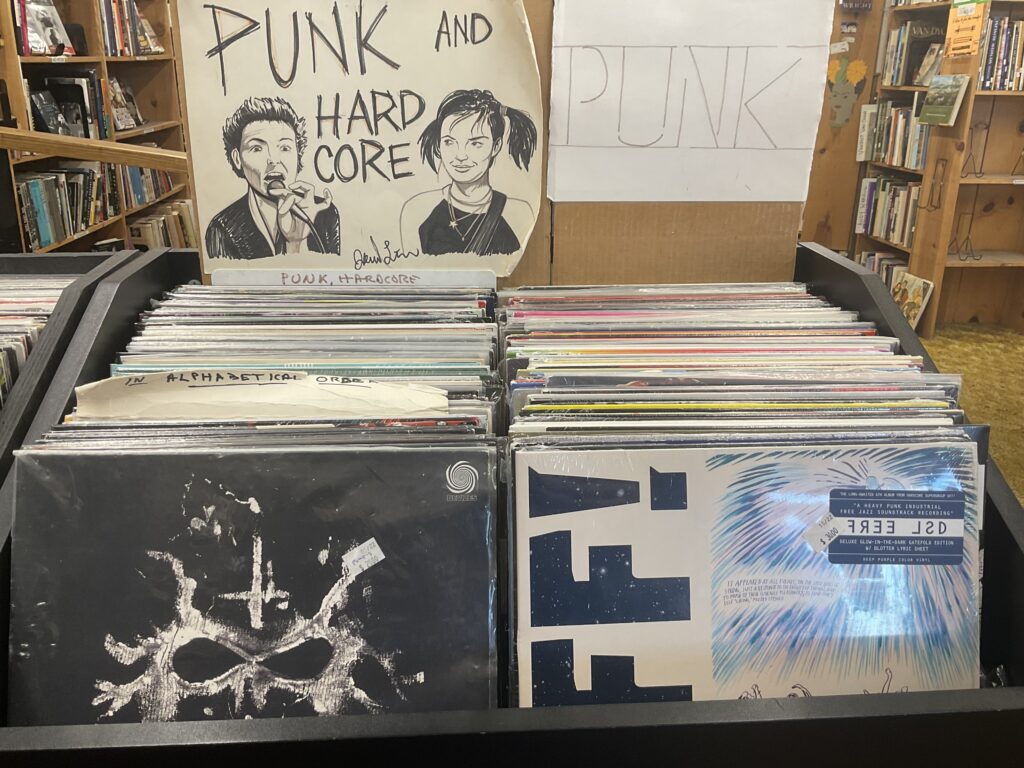 Foster explained that the number of books the store sees come in through its doors varies but averages out somewhere around 30 boxes worth in a given day. The store also fields local house calls to add to its immense inventory as well.
Foster remembers a particularly impressive buy for the store that came early last year thanks to one of those calls leading the store to a professor that had two stories of rooms filled with books.
"We ended up getting four, five, maybe even six vanloads of books from this guy alone. I mean amazing stuff," Foster said, adding that he was also able to expand his personal collection of pulp paperbacks from the 1950s through the 1970s through the buy. "I expanded my Weird Tales collection quite a bit from him."
The store and its staff are no strangers to spectacular purchases though, curating a rare books section that's included gems like a first edition of The Great Gatsby in recent times as well as an online catalog that features original or historic printings of books from authors ranging from Charles Dickens to Charles Darwin.
Spectacular is also an apt descriptor for the store's current location. In 1990, the store moved to The Wright Opera House and has been there ever since, according to Recycled Books' website.
"I mean, obviously, it benefits us quite a bit," Foster said of the unique location. "It's so easy to guide people on the phone. We're the big purple opera house on the square. You really can't miss us."
The store's distinctive façade and impressive collection of books has become an iconic and popular element of the city square over the course of its more than 30 years at the location, with the business showing no signs of slowing down.
"We are busier than ever," Foster said. "God, I'm just so happy that people continue to support and seem to resonate with everything that we do. I just hope to keep on doing better for our clientele because I love this work so much that I just want to do better for everybody.
Recycled Books, Records and CDs is located at 200 N Locust St, Denton, TX 76201. The store will be hosting author Grady Hendrix for his book, "How to Sell a Haunted House," on January 28 at 7 p.m.