From hotels to healthy dog treats: how Katy Portillo started pup favorite Susie's Snack Shop
Healthy and tasty treats for your beloved pooch are this Denton shop's specialty.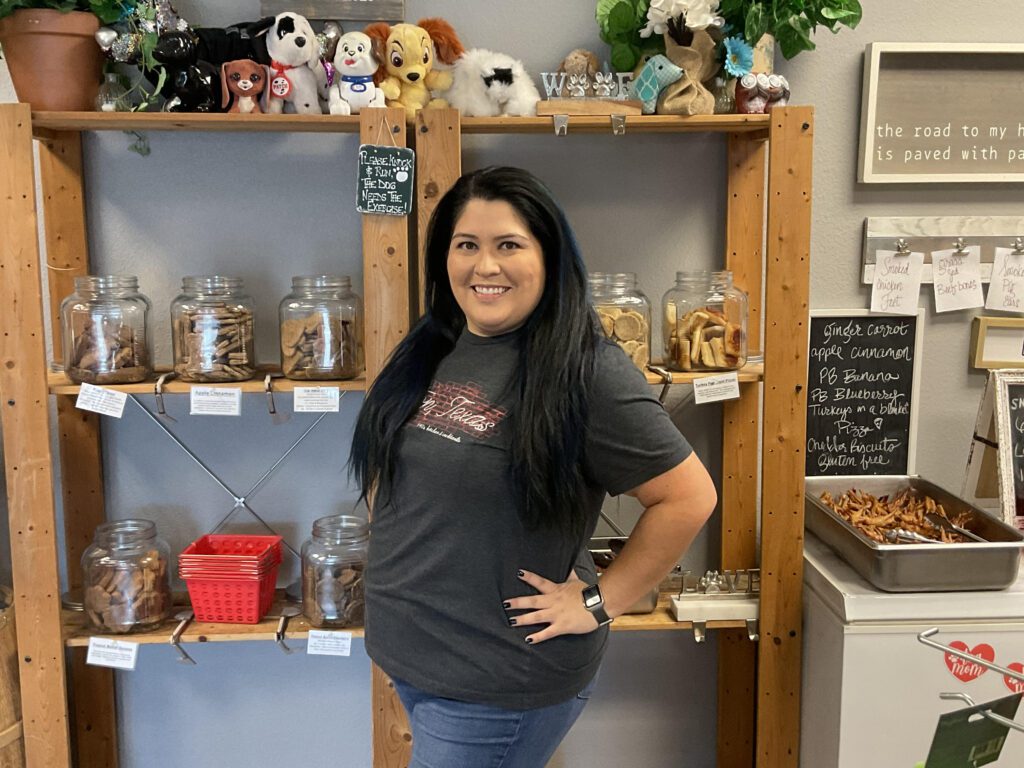 Working in the hotel industry was an all-day, everyday kind of job for Katy Portillo and she was sick of it. Being a catering sales manager may have meant driving big profits for her employer, with Portillo's goal set at $1.2 million at one point, but it didn't amount to nearly enough in her own pocket.
Perhaps most importantly, she craved freedom though. An escape from the grind or, as she says, the ability "to experience life" that she wasn't getting with her current job.
"And I said, 'Phooey on that, let's go make dog treats for a living,' which is also a 28 hour a day, nine days a week, 370 days a year job," Portillo said.
Since then, Portillo's hard work has taken her small side business of baking healthy dog treats with her mom to new heights. What started as Susie's Scrumptious Snacks at local farmer's markets has now turned into Susie's Snack Shop, a full brick-and-mortar space in Denton selling Portillo's own healthy dog treats.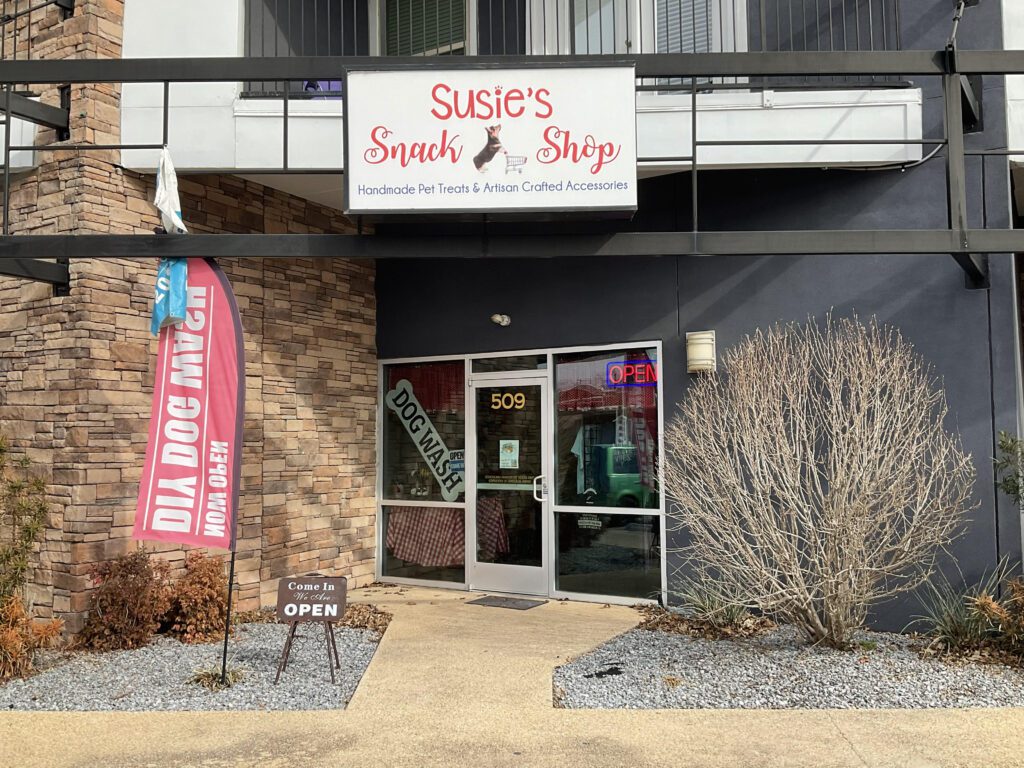 "I tell people all the time, 'I never said I want to be the next Three Dog Bakery or whatever,'" Portillo said, referring to the nationwide dog bakery with locations in Plano and Flower Mound. "It was always just something fun that we did on the side."
Nonetheless, Portillo's business has already expanded beyond even the local North Texas area. She explained that her best friend, Christina Uili, was recently able to quit her job in the women's fashion industry this past year to work as a partner with her and Susie's Snack Shop in Houston.
"I really, now with Christina on board, truly feel like the sky is the limit – or at least that's what she tells me," Portillo said with a laugh.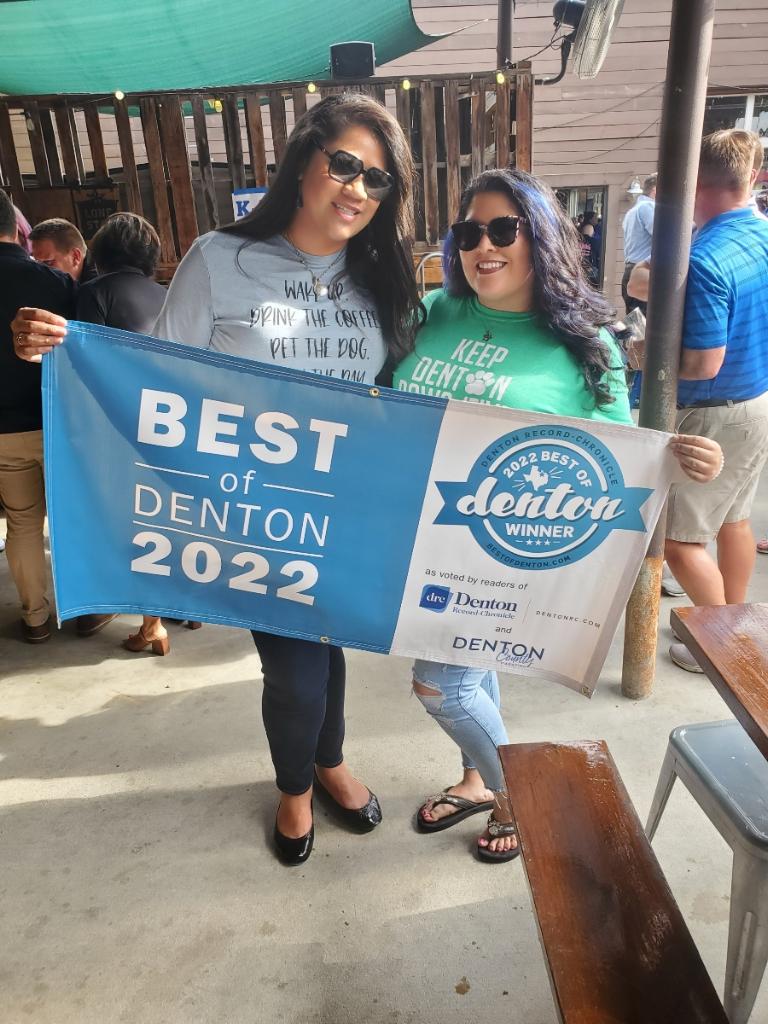 She added that Uili has been bringing Susie's Snack Shop to local farmer's markets in Houston much the same way as she continues to do in the North Texas area. It's an environment which Portillo says she, "can't recommend enough to small businesspeople" like herself who want to launch and grow a small business.
"I can't tell you the amount of support, community, family, whatsoever I had because I had already been making dog treats for six years prior to opening up the retail location," Portillo said of working at the local farmer's markets.
That communal feeling has continued well into her time with the brick-and-mortar location. A DIY dog washing station now fills the back half of the shop as a direct result of the relationships she's forged, having been a collaborative effort between Portillo and a local dog shampoo business.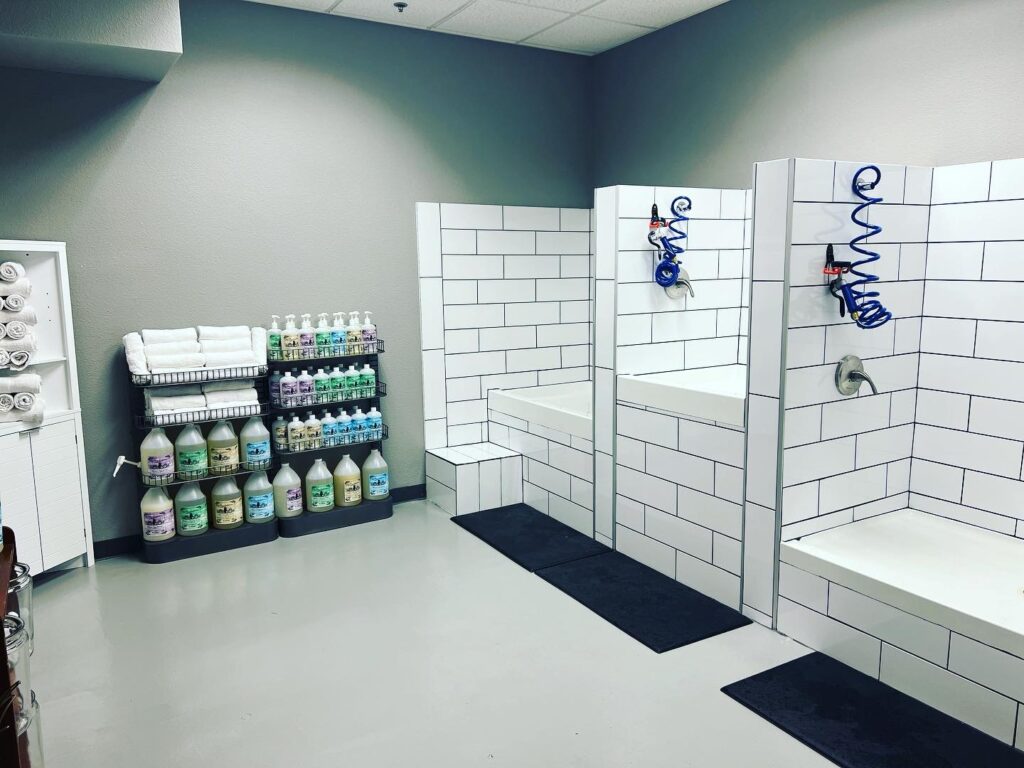 Portillo has also continued to cultivate a community atmosphere within Susie's Snack Shop itself in part thanks to her unique space in Denton.
"That's what really cool about this location too, in particular, is being underneath the apartments. I mean, I can't tell you in the last five years how many dogs I've watched go from puppy into grown up adult," Portillo said. "I mean, I've made so many friends just because their dogs came."
Those pets and their owners go to Susie's Snack Shop for some of the mindful, healthy dog treats that Portillo designed to help her own pups, starting with the shop's namesake corgi, Susie, and an adopted 9-year-old corgi named Leon.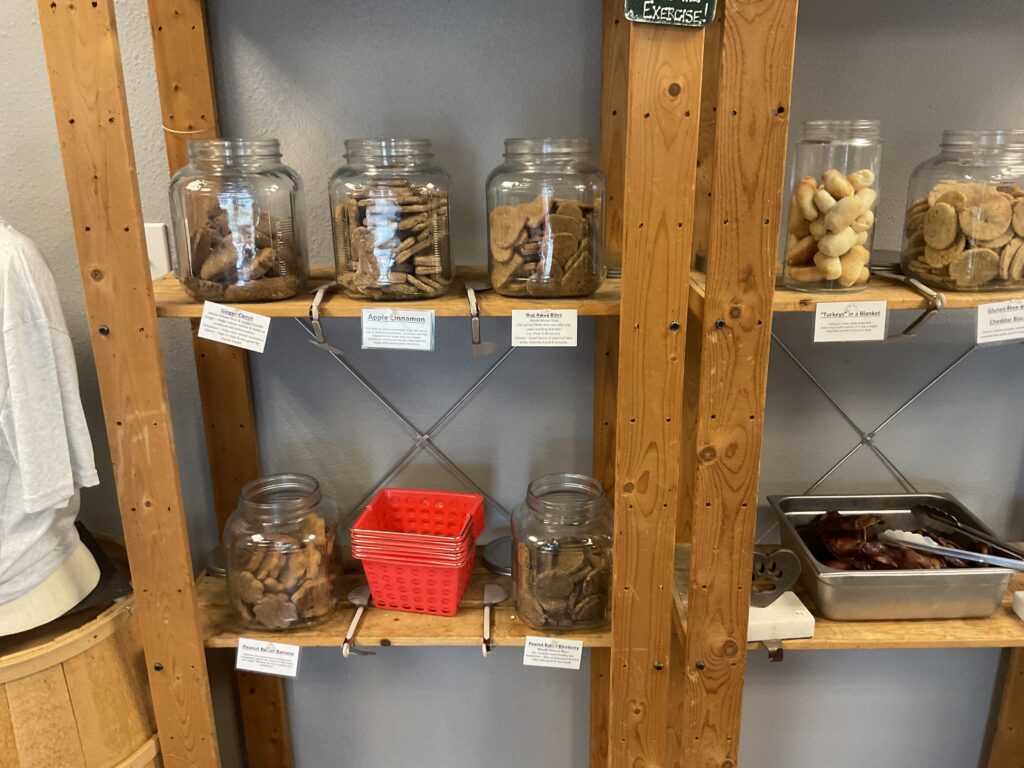 "We did our research because we wanted to find like an ingredient or something that would help Leon not have to take so many drugs," Portillo said, explaining that Leon had hip dysplasia when she rescued him. The growth-related hip injury can lead to joint pain, arthritis and mobility issues according to PetMD. It's a problem which led Portillo to begin making what would become the item her shop is most known for, smoked chicken or fowl feet.
"They're all cartilage. There's no bone in there. And that cartilage is what turns into natural glucosamine for our dogs," Portillo said. She smokes the feet herself in a live smoker on a woodfire for three to four hours to help keep them juicy and subsequently help them clean dog's teeth as well thanks to the gristle.
It's just one example of the sort of health-forward ideology that drives Susie's Snack Shop's creations which emanate from a commercial kitchen her mother used in her past job as a caterer.
"I'm always looking for the most natural way to help myself, so why in turn would I not do that for my pet?" Portillo said. "I get questions all the time like, 'oh my dog suffers from so and so.' Well, I may not know something right then and there, but I can't tell you how many times it's inspired like a new cookie or a new treat or something."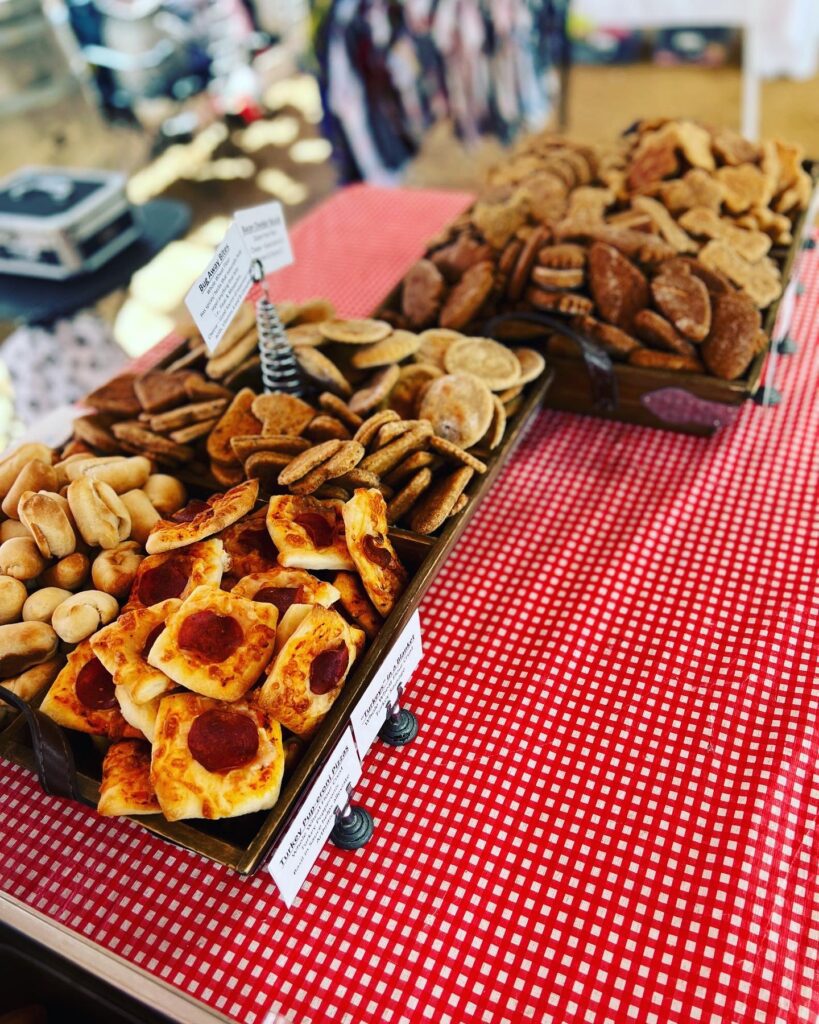 That mentality, borne from looking for ways to help treat her own fibromyalgia and her mother's multiple sclerosis, has led Portillo to create her own CBD line for dogs as well as treats designed to help dogs with everything from digestive problems to coat concerns and even snacks with calming properties.
"We just kind of really focused on ingredients and we tried to keep it as simple as possible," Portillo said. "Obviously, we don't add any salts or unnecessary sugars or anything like that. Everything is as natural as it possibly can be with as limited ingredients as we can have."
It's a process that's helped Susie's Snack Shop continue to grow for about a decade now, allowing Portillo to move into a business she enjoys full-time.
"My worst day at Susie's Snack Shop is better than probably some of my best days when I was working in corporate America," Portillo said.
Now, with the help of Uili, Portillo's been looking ahead to some of the bigger plans on Susie's Snack Shop's horizon like attending large festivals and shows in the area and possibly relaunching the store's dog food line.
"I don't even know that I could have told you five years ago that when I decided to take this on full time that this is what I would still be doing five years later. It was just a great stop gap in-between finding what else I wanted to do with my life, so it's been great," Portillo said, crediting the business' longevity to her family and support system. "I never in a million years thought my best friend would leave her career to do this with me, but here we are, and we're excited for the future and to see how we grow."
Susie's Snack Shop is located at 507 S Locust St., Denton, Texas 76201