Five unique North Texas events this weekend: Aug. 25-28
Spotlighting some of the best events in Collin County, Denton County and beyond for this coming weekend.
This article originally appeared in the North Texas e-News.
Thrift Studio 2022 benefitting Dwell with Dignity – Dallas
Thrift Studio is a unique opportunity for North Texas residents to get some great prices on furniture while helping out a good cause. This more than decade-old yearly pop-up shop sells donated and designed furniture to North Texas residents in support of the Dallas-based charity Dwell with Dignity. The charity works with area homelessness and poverty organizations to help provide furnishings for people working towards getting back on their feet. The shop includes designer displays of high-end furnishings at a discount price with 100% of the profits going straight to Dwell with Dignity. The pop-up shop opens with a preview party on August 25 from 10 A.M. to 5 P.M. with tickets starting at $175. The shop will then be open Tuesdays through Saturdays until September 24. For more information, visit https://www.thriftstudio.com/.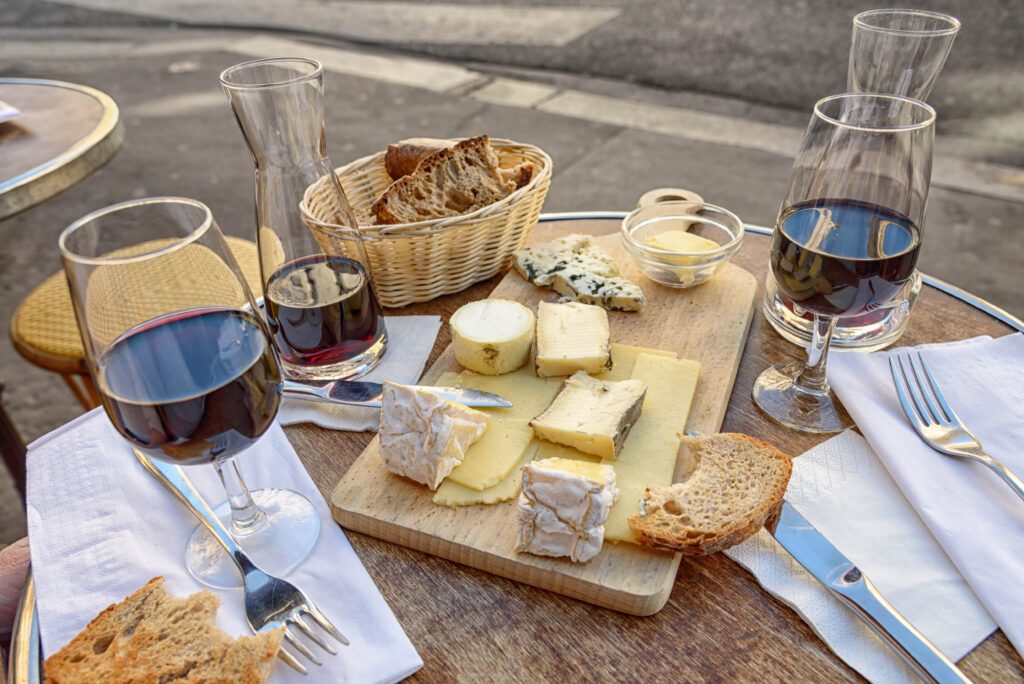 Dallas Symphony Orchestra Wine & Food Festival
The DSO is pairing some of Dallas' best chefs with a selection of wines and spirits from around the world at this multi-day event. The festival starts with an elegant Summer Wine Down Dinner featuring chefs like former Cutthroat Kitchen and Top Chef alum Tiffany Derry on August 25. It's then followed by a barbecue, bourbon and beer tasting event that includes both local barbecue standouts and craft beers and bourbons on August 26. The Symphony of Flavors Grand Tasting event on August 27 tops off the festival then. The event allows attendees to walk through the fine concert halls of the DSO while enjoying samplings from top Dallas chefs and restaurants. Those are just some of the premier events the DSO is hosting for the festival as well. For a complete calendar, as well as pricing on each event, visit https://www.dallassymphony.org/dsowff/.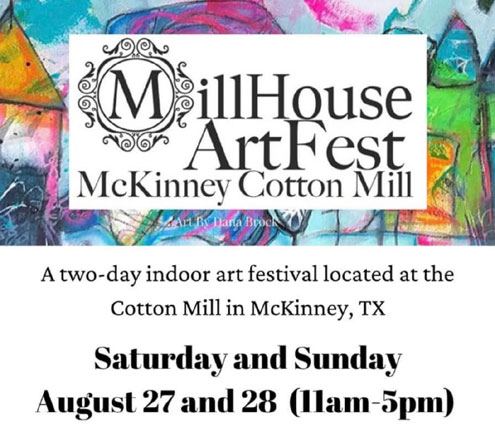 MillHouse Summer ArtFest 2022 – McKinney
The spacious McKinney Cotton Mill complex hosts this free art showcase and festival from 11:00 a.m. to 5:00 p.m. on August 27 and 28. The fest will feature more than 50 area artisans specializing in everything from acrylic and watercolor paintings to pottery and jewelry as well as catered food and drinks. The event is in support of the work done by MillHouse Foundation, a nonprofit that works to promote and elevate female artists and entrepreneurs which happens to also be based out of the McKinney Cotton Mill. Visit https://millhousefoundation.org/artfest for additional information.
Dallas Millennial Market
The Dallas Millennial Market once again makes Four Corners Brewing Company its home from 1:00 P.M. to 5:00 P.M. on August 28. This recurring market hosts more than 40 vendors selling unique local products and goods with a portion of profits benefiting a different charity each month such as the Chihuahua Rescue and Transport. The event is free to attend with free parking and a family and pet-friendly atmosphere. Check out https://dallasmillennialmarket.com/ for more information.
The Launch of the Artemis 1 Rocket – Comfort of your Own Home
While this launch may not technically fall on the weekend, or even be something you have to travel to, major milestones in space exploration are almost always a must-see. NASA's efforts to land humans back on the surface of the moon will reach a major milestone on early August 29 with the launch of the Artemis 1 rocket. The Orion spacecraft will launch from atop the rocket and travel to space beyond the far side of the moon, according to NASA. It will then land safely back on Earth a little over 42 days later. The goal of the mission is to test the spacecraft and the space launch system (SLS) rocket in order to begin planning for future lunar missions and even an eventual trip to Mars. NASA has targeted a window between 7:33 A.M. and 9:33 A.M. for the launch which will be live-streamed through the agency's website. For more information, visit the NASA Artemis 1 webpage.