The Fairview Town Center gets its Fourth of July rolling with a unique children's bike parade.
The center's July 4th Bike Parade runs from 9:00 a.m. to 11:00 a.m. on Independence Day.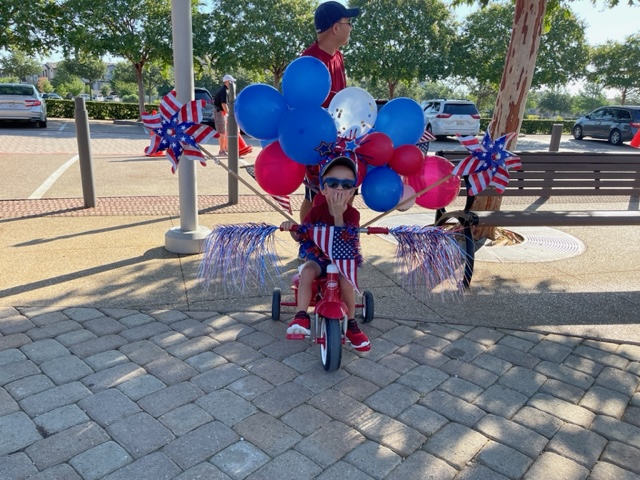 For locals who want to get their Independence Day rolling in style, peddle over to the Fairview Town Center for its annual July 4th Bike Parade. The parade, which runs from 9:00 a.m. to 11:00 a.m. on July 4, has been a fun community gathering for families with children for the past decade, according to Fairview Town Center Marketing Director Wendy Ellis.
"It's not intended to be a big, huge event, and it's really geared towards little kids," Ellis said, adding that most of the parade participants fall in the 3-10 years old range. "It's something fun for kids that maybe can't stay up late and fall asleep before those fireworks start or for kids that aren't suited to going to one of the bigger events at the park because of the crowd or because of the late hour."
She explained that the event, mainly designed for residents of Fairview Town Center and the surrounding areas, encourages kids to dress up in patriotic outfits for their ride around the central building at the town center.
"We've had all kinds of different costumes, and most of them are just super cute red, white and blue outfits," Ellis said.
The event even gives away prizes for the best costumes and decorated bikes, with some families going the extra mile to stand out among the paradegoers.
"Occasionally, we have some that really get into it where their costume is tied into how they've decorated their bike or their wagon…and they have balloons and streamers and all kinds of cute stuff." Ellis said.
When the kids return from the parade route, Ellis noted that there will be a family-friendly festival environment waiting for them. Ever-popular children's attractions like face painting, balloon artists and a splash area highlight the event, along with special appearances by Fairview's Fire Department and Police, depending on their availability.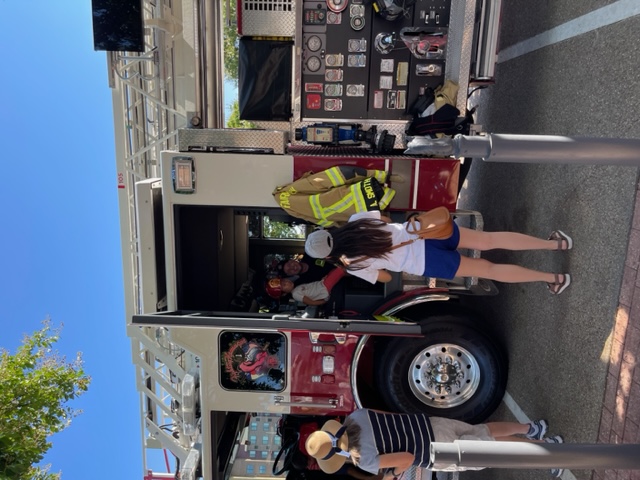 "The kids can meet the firemen and climb around on the truck," Ellis said, adding that there will also be guest appearances by Lady Liberty and Uncle Sam among other family-friendly activities and giveaways.
"It's very much a community July 4 celebration geared towards younger kids," Ellis said.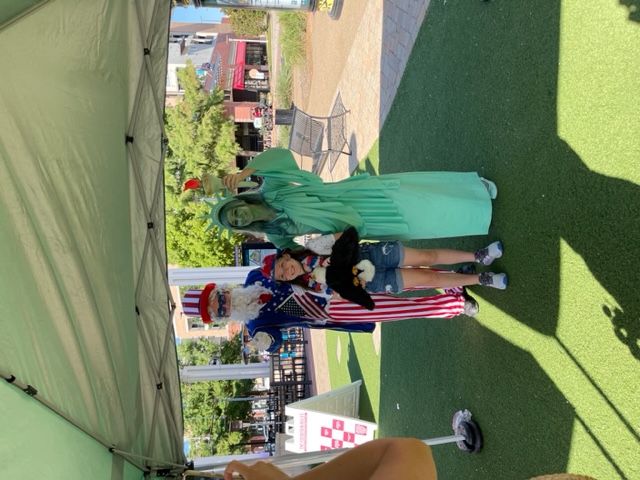 The Fairview Town Center July 4th Bike Parade runs from 9:00 a.m. to 11:00 p.m. on the Fourth of July. For more information about the event, visit the Fairview Town Center website.