Some of Denton's youngest artists get their chance to shine during Youth Art Month
Denton ISD and the Greater Denton Arts Council have partnered again for their annual Youth Art Month exhibition running through March 25, with a special reception scheduled for March 9.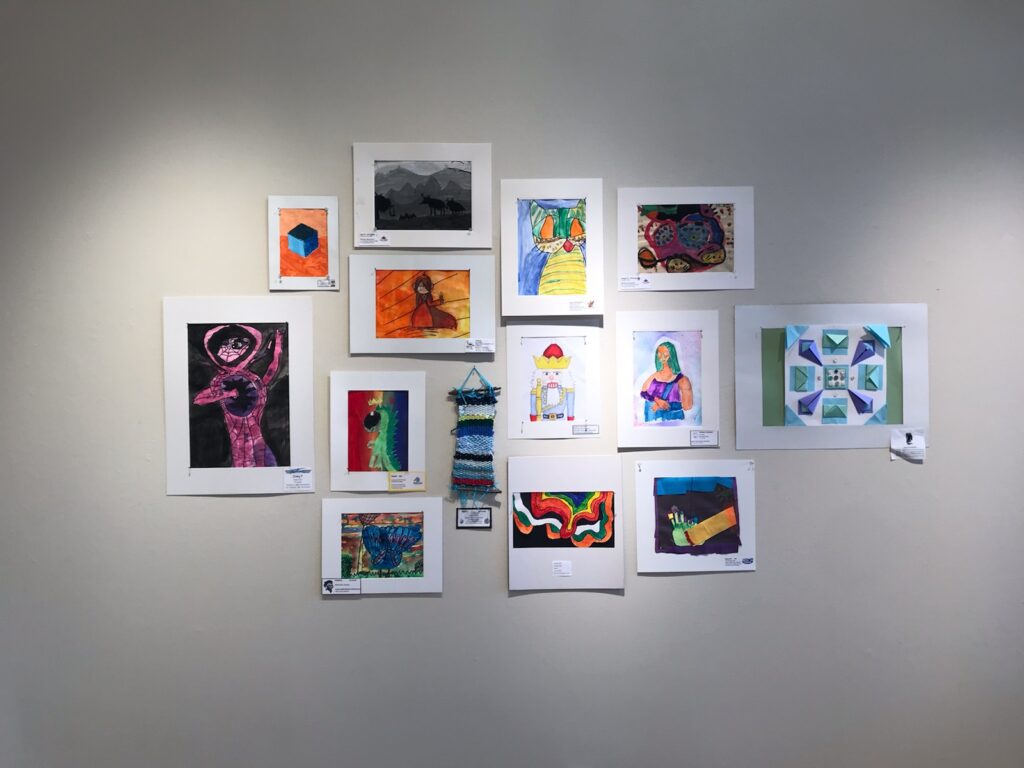 Head into an exciting new art exhibition in your head and imagine who or what you may see. Names like Da Vinci, Michelangelo and Rembrandt spring to mind, the "old masters" as they tend to be known. Artists from the 16th and 17th century whose brushstrokes have lived on for centuries often define our preconceptions of art today.
It's safe to say that the artists featured at one of the largest exhibitions of the year for the Greater Denton Arts Council are a bit more concerned with moving to the sixth grade than what was happening in the 16th century, however.
That's because the council is hosting Youth Art Month at the Gough Gallery of the Patterson-Appleton Arts Center through March 25, a showcase of young artists from Denton ISD's 25 elementary schools. Throughout the year, teachers at each of the schools save the best artistic works from their students to display at the exhibition.
"They can bring six to eight pieces that are two-dimensional or three-dimensional, so we completely fill the gallery like floor to ceiling," L.A. Nelson Elementary School teacher Denise Clyne said of what each teacher, including herself, brings to the exhibition. Clyne works each year on behalf of the district's teachers with the council to plan and organize the exhibition, which is in honor of The Council for Art Education's national Youth Art Month program. "It's just color and creativity, and it's just a very joyful exhibit."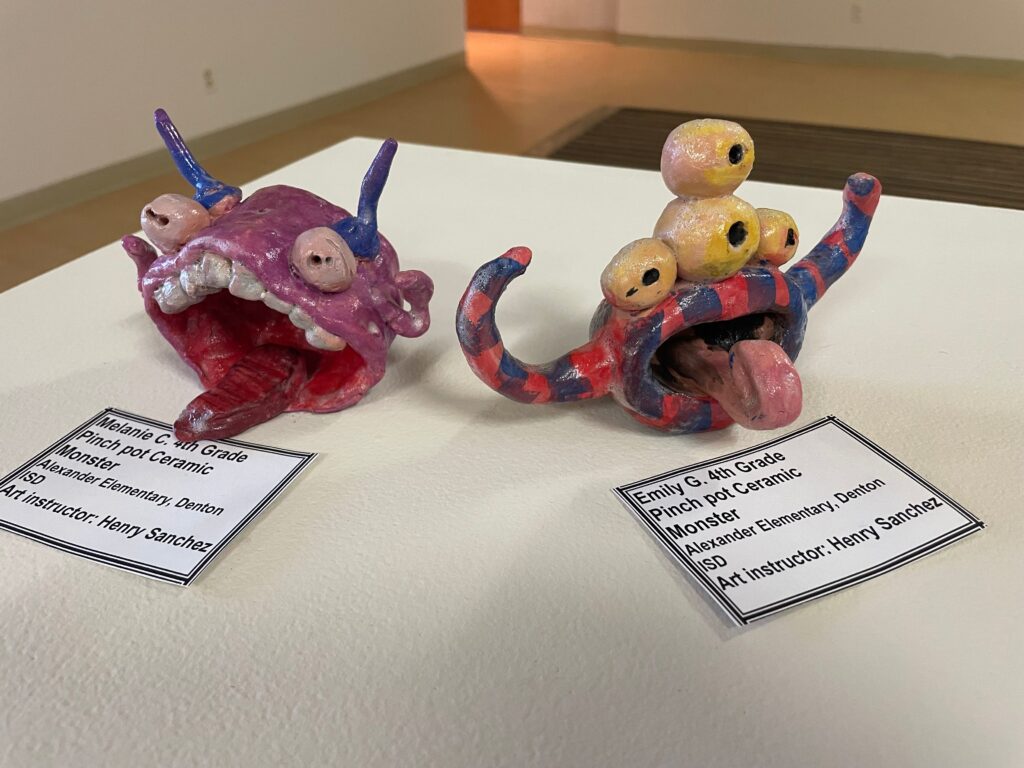 The Patterson-Appleton Arts Center hosts a reception in honor of the exhibition from 5:00 p.m. to 7:00 p.m. on March 9. The reception is an opportunity for the children to show their families their work in a packed gallery setting, replete with cookies and punch of course.
"I think it shows (the children) that they are worthy of being celebrated as artists. Their artwork is just as valued and important as any of the other artwork we show in the gallery." Greater Denton Arts Council Exhibition Coordinator Jenny Bates said of the reception and exhibition, sentiments echoed by Clyne.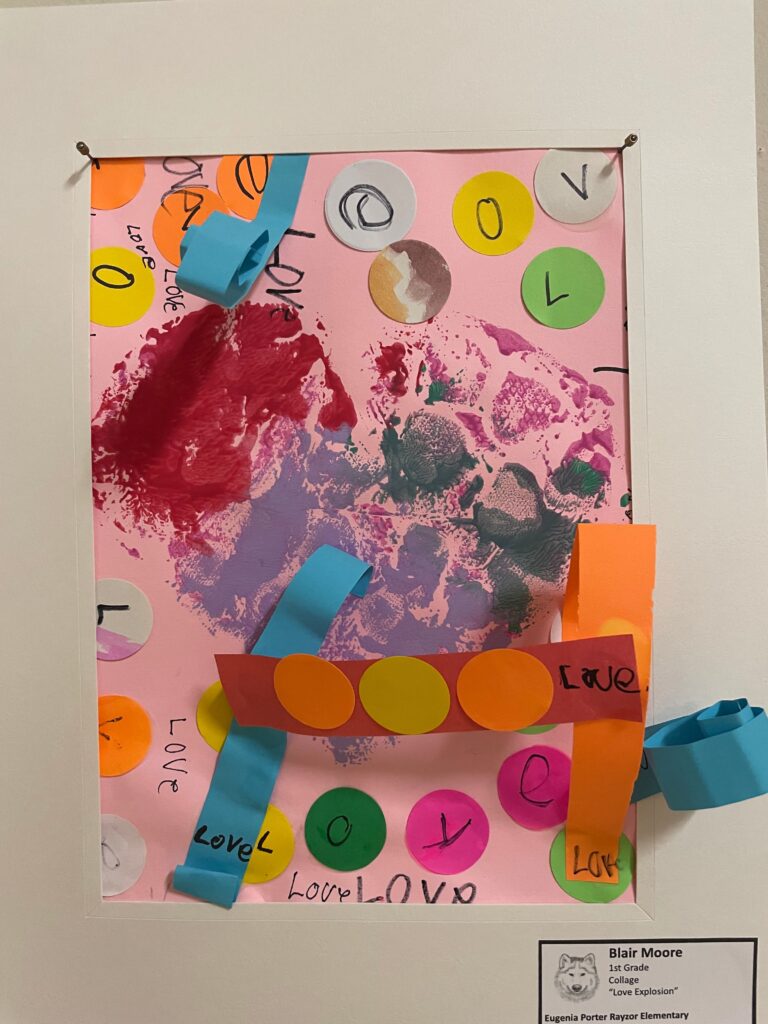 "It's just very exciting for them because they see their artwork maybe as this isolated object that they made in class when they were learning about color or line or shape. And then to see it in the gallery setting, I think they look at their artwork differently – as part of the art world," Clyne said.
That educational element in helping provide perspective to the next generation of potential artists is one of the defining features of the event, according to both Clyne and Bates. Clyne explained that kids learn about careers in art as well as what goes on in galleries and museums while developing a sense of pride in their work.
Bates and Clyne both noted that they also greatly enjoyed seeing how excited students are to show and explain their work to their parents and other attendees at the community event.
"I love seeing the community come out and support the youngest artists we have, but also just seeing how happy the kids are," Clyne said. "The excitement on their face and the pride that they take in showing their family, it's really very heartwarming."