Dallas St. Patrick's Parade marches toward 42nd event, Mayor Eric Johnson named Grand Marshal
The 42nd Dallas St. Patrick's Parade and Festival heads through Greenville Avenue on March 11.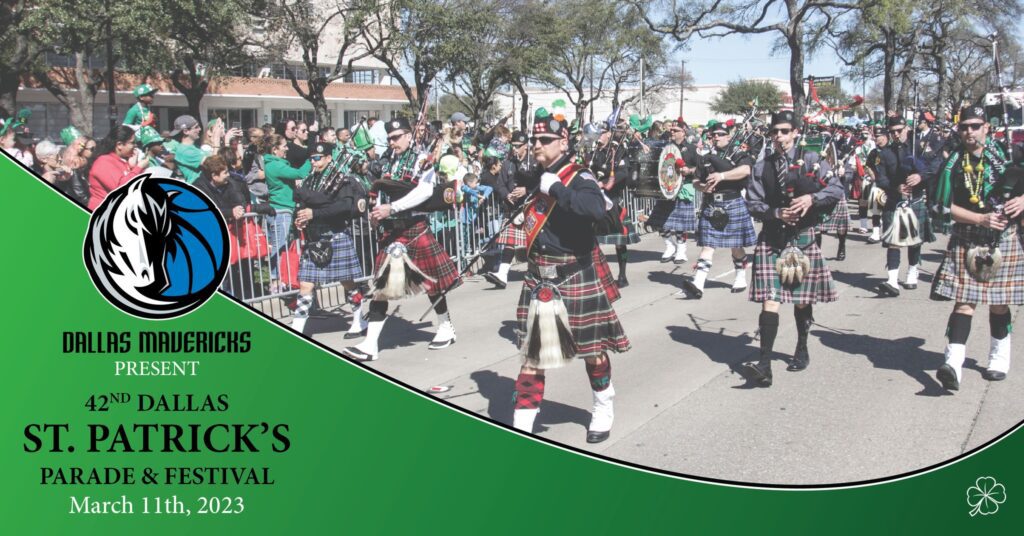 A 42-year-old tradition continues on Greenville Avenue this year when the Dallas St. Patrick's Parade and Festival kicks off on March 11. Beginning back in 1979 as a small community event on Lower Greenville Avenue, the St. Patrick Day parade's executive producer Mauricio Navarro said he could see 80,000 to 120,000 attendees at this year's celebration.
"We're expecting massive attendance, just an array of participants in the parade," Navarro said. He explained that the festival has more than 100 parade entries and 2,000 marchers scheduled for the 2023 celebration.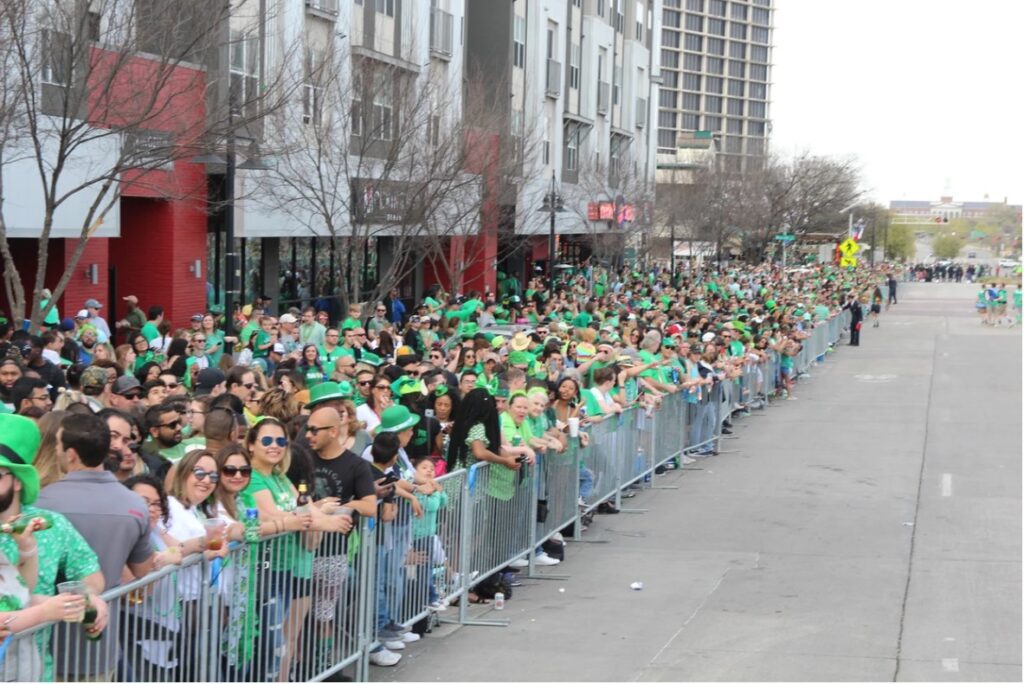 Among those entries will be two floats from the parade's lead sponsor and presenter, the Dallas Mavericks. The Mavericks are also bringing the team's cheerleaders, vehicles, drumlines and cheer groups.
"Every year they bring their A game to say the least," Navarro said of the Mavericks.
Dallas Mavericks Team Owner Mark Cuban has been an instrumental force in the parade for years, helping to keep it solvent through cash donations during troubled times a little more than a decade ago.
"We're honored to have the Dallas Mavericks name associated with us, and we're honored that Mark Cuban himself was the savior, (our) saint savior of the Dallas St. Patrick's Parade," Navarro said.
Mavericks' legend Dirk Nowitzki was the grand marshal of last year's 41st annual parade, a fitting correlation to his famous jersey number. Dallas Mayor Eric Johnson, who attended the parade last year, will have the official honor of marshaling in this year's parade, however.
The parade serves as a fundraiser for the Greenville Avenue Area Business Association's (G.A.A.B.A.) scholarship fund benefitting Dallas ISD students. Navarro said that the parade's overall donation, sometimes totaling nearly $45,000, gets divided and dispersed to three area schools: Woodrow Wilson High School, Emmett J. Conrad High School and North Dallas High School.
"Since the tradition started, we've donated close to $135,000 over the last nine years," Navarro said.
Speaking of tradition, the St. Paddy's Day Dash 5K race returns this year with a new route. There's a new route for the run though, with the dash emanating from Energy Square this year. The pre-show race is one of the longtime festivities surrounding the parade, even as other elements like live music have not returned in 2023.
"We weren't able to bring the concert back, but at least we're able to keep the run with our footprint," Navarro said, explaining that the dash reached out to the parade to help with its relocation.
Overall, the 42-year legacy of the parade itself continues to be one of the most celebrated St. Patrick's Day events around.
"The only thing I can say we're going to expect is for Dallas to really show how we celebrate this incredible tradition," Navarro said.
The 42nd Annual Dallas St. Patrick's Parade and Festival runs from 9:00 a.m. to 3:00 p.m. on March 11. The parade itself begins on Blackwell St. at 11:00 a.m. and runs until 2:00 p.m. at SMU Blvd. Attendance is free, but those interested in donating to the G.A.A.B.A. scholarship can do so by visiting Eventbrite. The donation area is available by clicking on the ticket section and scrolling to the bottom. Head to https://www.dallasstpp.com/ for more information.