Dallas Festival of Colors bringing a bright and beautiful celebration to Southfork Ranch
Learn more about the colorful cultural celebration taking place on March 4.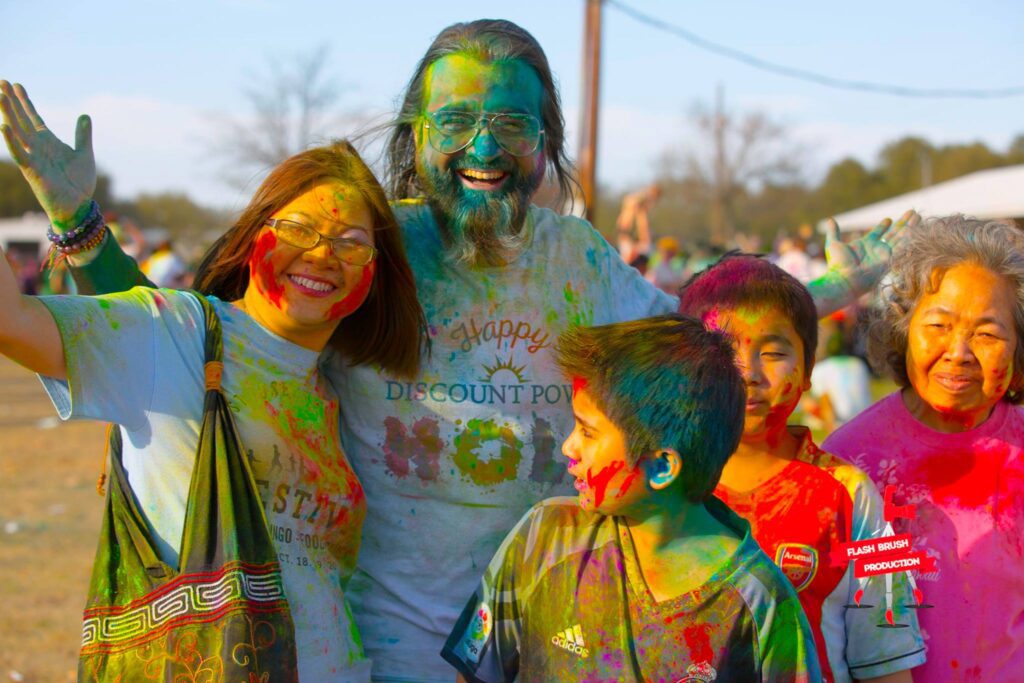 For 13 years, Southfork Ranch played host to the popular Texas TV series, Dallas. The hit show used Southfork Ranch as the setting for oil magnate J.R. Ewing's mansion, the locale of choice for many a dramatic plot twist, turning the ranch into an icon of both Texas and television history.
Today, the Parker-based ranch hosts a different kind of popular North Texas institution now entering its thirteenth year, the Dallas Festival of Colors – Holi Mela. While the festival may share a setting with the famous series, it features a kind of drama that's uniquely its own in the form of the bright and beautiful colored powder tosses.
The festival ordered about 10,000 pounds of colored powder this year for tosses scheduled every half-hour at the March 4 celebration. The tosses leave attendees, who the festival encourages to dress in white, covered head-to-toe in bright tones of nearly every color of the rainbow as they enjoy live music, dancing, games and food.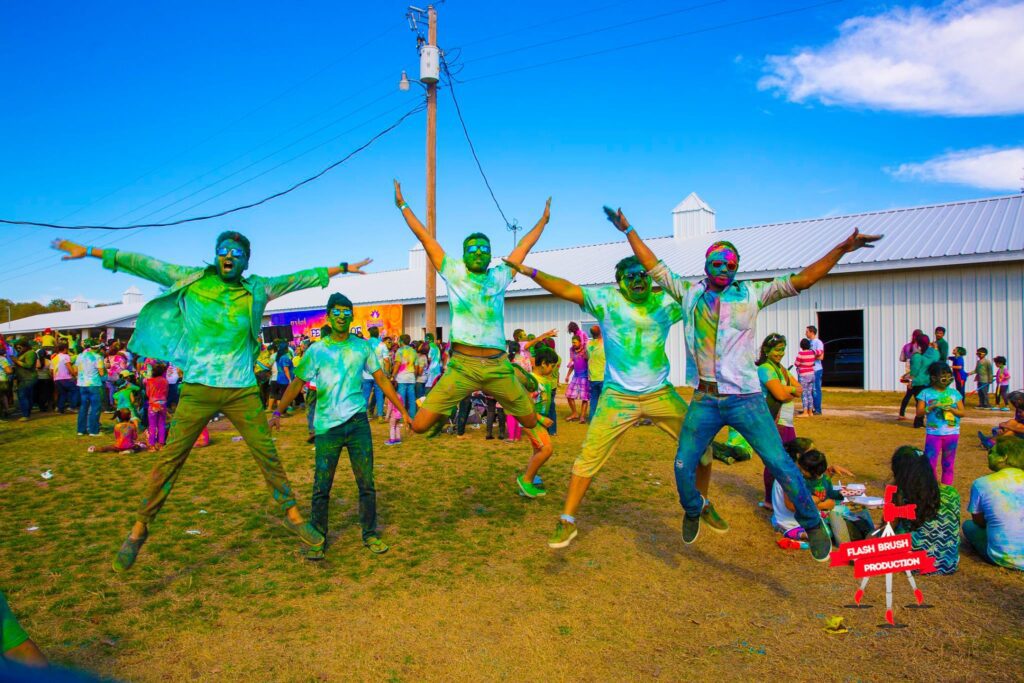 "The Festival of Colors celebrates the oncoming of spring season, and we put color on each other to celebrate the vibrancy of nature," Dallas Festival of Colors founder Vijay Moksha said of the Hindu cultural celebration which traditionally heralds the arrival of spring and the triumph of the forces of good over those of evil. "And then the social significance is, just like in nature, there is no disparity between two flowers in equilibrium. When we are colored, we all look the same, so it goes beyond caste, creed, nationality, age or social structure…because everybody's colored."
That inclusive, unifying nature is one of the defining elements of the Dallas Festival of Colors. The family-friendly festival reflects the cultural melting pot that DFW has become in recent years by welcoming all to attend, typically drawing around 7,000 guests during the celebration.
"This event is actually a subset of what we have to offer, what Dallas has to offer," Moksha said. "The fabric of this city or this metroplex, Dallas-Fort Worth, is fast changing, becoming more vibrant and I would say more colorful."
The festival's diversity extends throughout its entertainment schedule. Stage performances include a DJ prepared to pair chart-topping hits and new EDM singles with Bollywood favorites and traditional cultural music from India. There will also be around 20 different dance troupes as well as performances of traditional Indian drums known as dhol.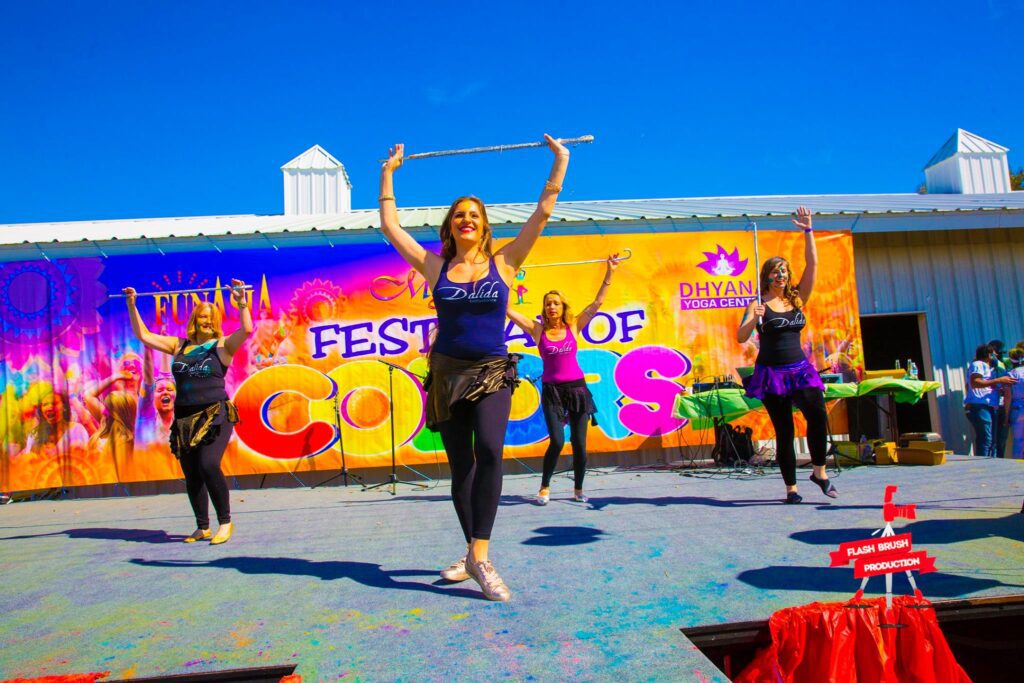 "It's such a beautiful event. It's so colorful and, you can feel also, while you're there, a cultural richness," Dallas Festival of Colors Chief of Operations Ananda Kripa said, adding that the festival sees young children attend each year who have grown up with the festival along its 13-year history.
"My son is 13 years old, and we started the event when he was literally born, and now, he's practicing to play the dhol at the event," Moksha said. "My business partner, Ananda, her daughter is going to be one of our volunteers to help and, at one point in time, she was just like running with mommy as a child, and she's 16 now. She's one of our volunteers taking care of the crowds because she's seen this event through and through."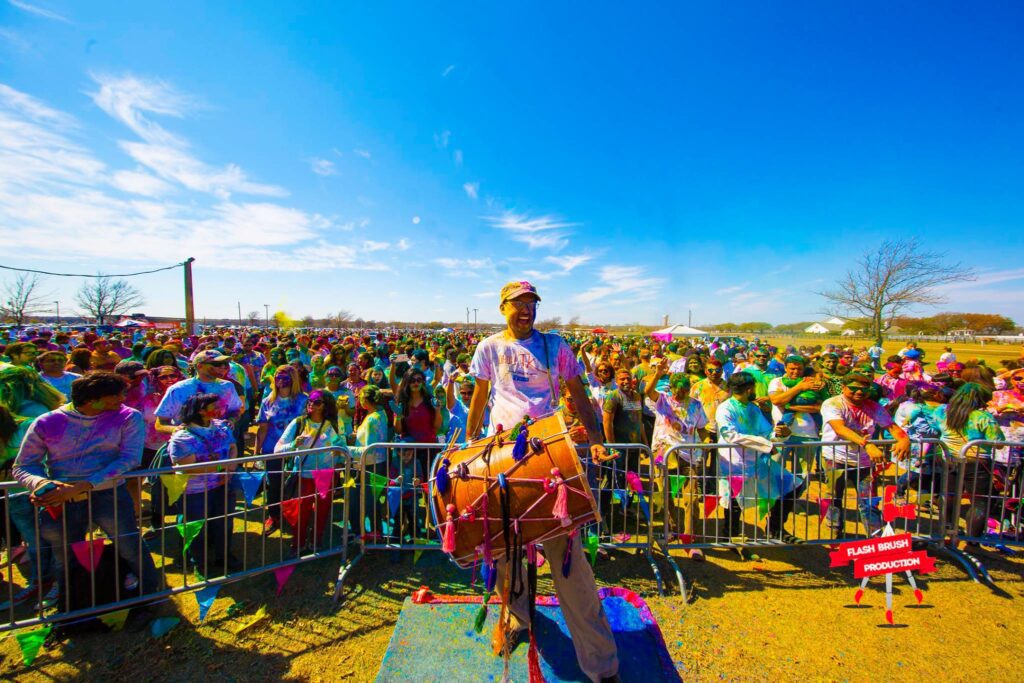 Moksha detailed how the festival has grown right alongside too, having begun with just around a hundred pounds of powder at Hidden Cove Park and Marina in The Colony and expanding into the massive gathering it is today at Southfork Ranch. He explained that he and Kripa see the event as something of an extension of their own homes now.
"Each and every person who comes in is our personal guest, so we want to make sure that everybody has the experience of coming into our home," Moksha said.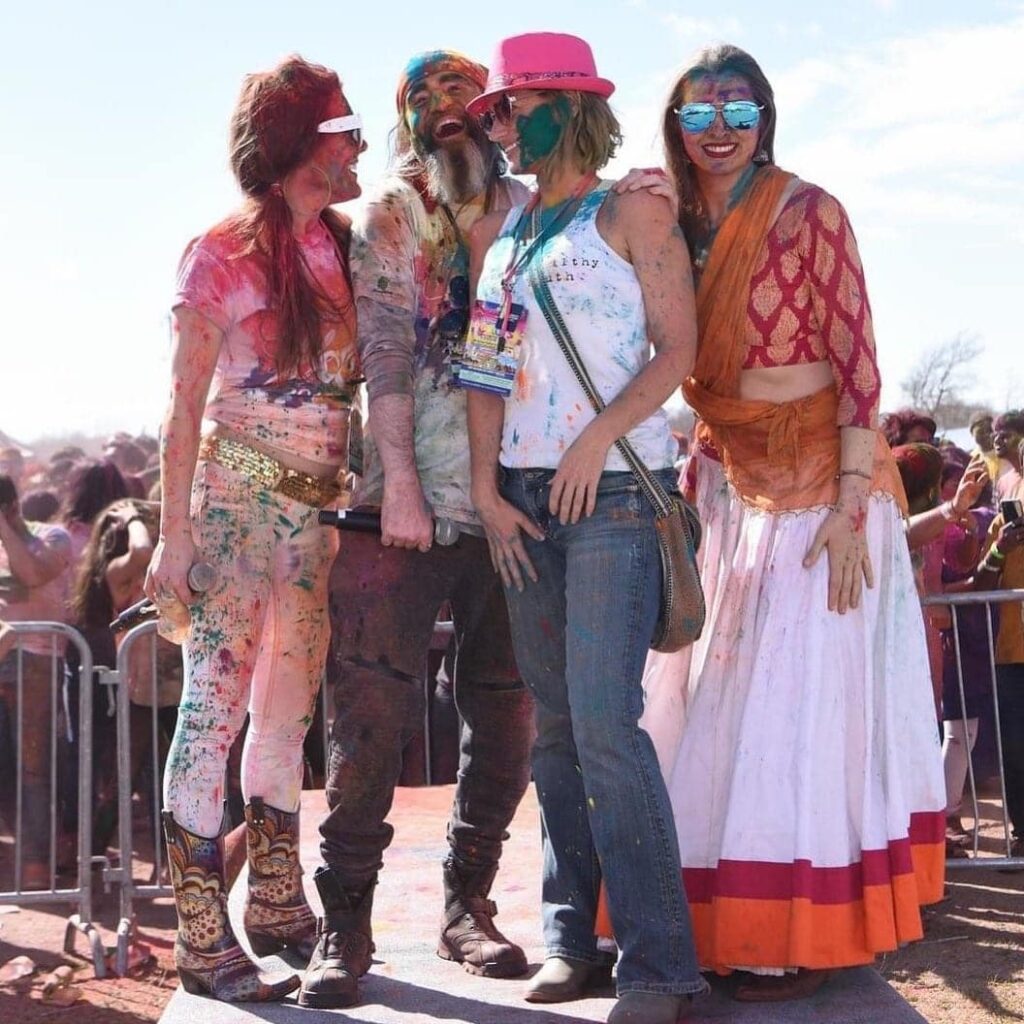 Moksha says first-time guests can help ensure a great experience by bringing a change of clothes to keep in their car, keeping cameras and cell phones in a sealed Ziploc bag when not in use and bringing a towel or cover for car seats. He also recommends preparing driving plans beforehand, whether that means preparing to set up an Uber or Lyft or simply getting any necessary shopping done prior to the festivities to avoid walking around blanketed in colorful powder.
"Please come to the event and be prepared to be wowed," Moksha added. "Be prepared to have a bucket list experience. To attend a colors festival is to take off a bucket list item."
Dallas Festival of Colors – Holi Mela takes place from 10:00 a.m. to 6:00 p.m. on March 4 at Southfork Ranch. Pre-sale general admission tickets start at $15 before fees and are available to purchase through Eventbrite. College students with valid IDs and children under 10 receive free admission. Parking at the Ranch is $10. Visit https://www.dallasfestivalofcolors.com/ for more information.