Collin-Denton Weekend Concert Spotlight: February 10-12
Spotlighting this weekend's concerts at some of the popular venues around Collin and Denton County. Message us at collindentonspotlighter@gmail.com to see about adding your concert to the list.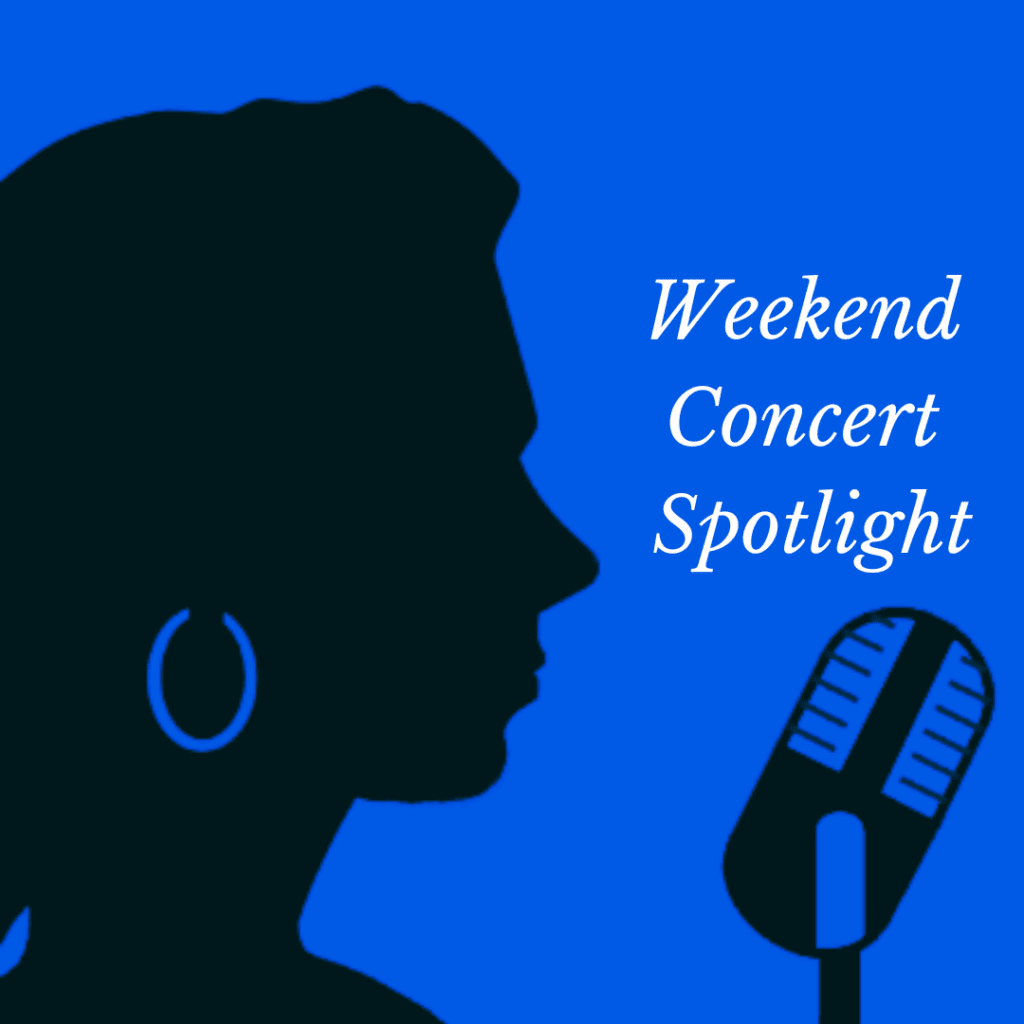 Collin County Concerts:
McKinney:
Hank's Texas Grill –
Friday: Country singer Hayden Haddock takes the stage at 8:30 p.m. 21-and-up general admission tickets for the performance cost $11 after fees.
Saturday: Hank's Texas Grill follows Haddock's performance on Friday with fellow country singer Dillion Carmichael at 8:45 p.m. 21-and-up general admission tickets for Carmichael's concert cost $17 after fees.
Zin Zen Wine Bistro –
Friday: All acoustic act Acoustically Speaking perform everything "from The Beatles to Bruno Mars" from 8:00 p.m. to 11 p.m. according to the bistro.
Saturday: Four-piece classic rockers Love Handle play the bistro from 8:00 p.m. to 11:00 p.m.
Plano:
Legacy Food Hall –
Friday: Fleetwood X, a tribute to the 70s rock icons Fleetwood Mac, head to the Legacy Food Hall for a free performance, with RSVP tickets available, at 7:00 p.m.
Saturday: Swing jazz cover artist Ricki Derek hits the stage for a big band concert in honor of Valentine's Day at 7:00 p.m. Tickets start at $10.
Frisco:
The Revel Patio Grill –
Friday: A dueling piano experience is just one of the concert events at The Revel Patio Grill on February 10. Tickets for the dueling pianos, which perform from 5:00 p.m. through 8:30 p.m., start at $10 and don't include admission to the second performance that night. That performance is a joint tribute concert to 3 Doors Down by the band, Kryptonite, and Rage Against the Machine by the aptly named Rise Against the Machine starting at 9:30 p.m. Tickets for that performance start at $15.
Saturday: Throwback rockers Velcro Pygmies, along with fellow shredders Rock Radio, hit the stage starting at 6:45 p.m. with tickets starting at $16.50.
Allen:
THE HUB –
Friday: Blues artist Bryce Bangs plays THE HUB from 6:00 p.m. to 9:30 p.m.
Anna:
Barnhill Vineyards –
Saturday: Billy Joel tribute, My Life, will perform from 7:30 to 9:30 p.m. at Barnhill. Pizza Rocks, a local food truck, will also be on hand for food and refreshments along with free S'mores. Tickets start at $19 before fees.
The Gar Hole –
Friday: Bluegrass group The Bent Creek Band is scheduled to play The Gar Hole.
Saturday: Country rocker Lance Rainey will be performing.
Denton County Concerts:
The Colony:
Lava Cantina –
Saturday: A Valentine's Day Bash is on deck with Even It Up, a tribute to Heart, with support from Phil Collins tribute Pure Collins. Tickets start at $10.
Sunday: The cantina is hosting a Super Bowl gameday edition of their Neo Soul Sunday series with NTense The Band starting at 6:00 p.m. Ticket prices start at $15.
Denton:
Dan's Silverleaf –
Friday: Country music singer Cory Morrow, backed by a full band and supported by fellow country act Cory Cross, at Dan's Silverleaf starting at 9:00 p.m. Dan's website advertises a limited quantity of tickets with pricing start at $40.
Saturday: An afternoon performance by Waylon Jennings tribute band Just to Satisfy You at 3:00 p.m. is just one of the concerts planned for February 11. The tribute, which will also feature classic country band Raised Right Men along with special guests, costs $12 for general admission. Later in the evening at 9:00 p.m., soul rock musician Zac Wilkerson takes the stage along with special guest Landon Hoffman with general admission tickets also starting at $12 as well.
Steve's Wine Bar –
Saturday: Steve's advertises an authentic Irish pub music experience with no cover, but tips encouraged, from 3:00 p.m. to 5:00 p.m.
The Dive –
Friday: Matchbox Twenty tribute band Matchbook Twenty will play a special Valentine's Day-themed set starting at 8:00 p.m. The Dive's top VIP section already sold out, but tickets are still available starting at $10.
Saturday: Rocking "heavy western" country act Teddy and The Saddletramps perform at 8:00 p.m. with tickets starting at just $5.
Andy's Bar –
Friday: Post-punk dark wave group Blood Bells headlines a card of four performers, also including Maddie + The Deadnames, 1138 and Applejackberries, for an 18-and-older show at 8:00 p.m. Advanced tickets cost $10 while tickets at the door cost $13.
Saturday: A huge lineup of tribute acts are on deck at Andy's for Valloween 2023. Performances include tributes to the Smashing Pumpkins, The Flaming Lips, Carseat Headrest, Ween, The Hotelier and Lady Gaga. Tickets for the 18-and-older performances, which start at 7:00 p.m., cost just $10. Visit prekindle.com to purchase tickets and view the list of tribute acts.
Lewisville
Lewisville Grand Theater –
Friday: The Lewisville Lake Symphony brings a fusion of jazz and classic musical for "Rhapsody in Blue," a performance of works inspired by the Gershwin classic. General adult tickets cost $25 with the show at Lewisville Grand starting at 7:30 p.m.
Saturday: Jackie Venson, a guitarist who the venue says has opened for nationally renowned acts like Gary Clark Jr. and Melissa Etheridge headlines the theater at 8:00 p.m. Tickets start at $25.