Candlelight at Old City Park prepares to celebrate its 50th anniversary on December 10 and 11
Candlelight at Old City Park in Dallas reaches its 50th anniversary this weekend.
A half century ago, 8 people braved an ice storm to go to Old City Park in Dallas. Once there, they headed to the park's sole prepared building to snack on cookies, drink punch and listen to one lone choir for entertainment.
A half century later, the Candlelight event started that day has expanded from those humble beginnings. Now with upwards of three or four thousand guests, a three-day long celebration and nearly 30 historic structures on the property dating back to 1876, Candlelight at Old City Park is quite the significant event according to the park's executive director Preston Cooley.
"It takes a lot to get everything lined up because it is a multi-faceted event with a lot of moving parts," Cooley said, explaining that the park begins the planning for Candlelight all the way in January.
In fact, just setting up the actual candles is a hefty task in of itself.
"We put out roughly 400 iron or mental stanchions (supports) and they hold regular carriage candles with globe, and we still do it all by hand," Cooley said. "Come Friday afternoon we will be out there with our boxes of candles going through the park, putting out the candles and the same thing for the globes that protect the candles from us and us from the candles."
After each night's celebration, the park's team sets out the following morning to check and replaces any candles that Cooley says, "have lived their life" and would burn out during the night's next celebration.
Another major undertaking for the park comes with decorating the many buildings on the grounds for the holidays.
"I like to tell people, 'Anything that can go wrong with your house one time can go wrong out here 30 or more times.' Same thing is true for anything that can go right with your house," Cooley said. It's therefore not as much the age of the historic buildings at the park which creates logistical challenges then, according to Cooley; it's the number of buildings that need decorating.
Beyond making Old City Park look the part for a classic holiday celebration, Cooley and his team also put together a number of other classic attractions like carolers and a Victorian Father Christmas.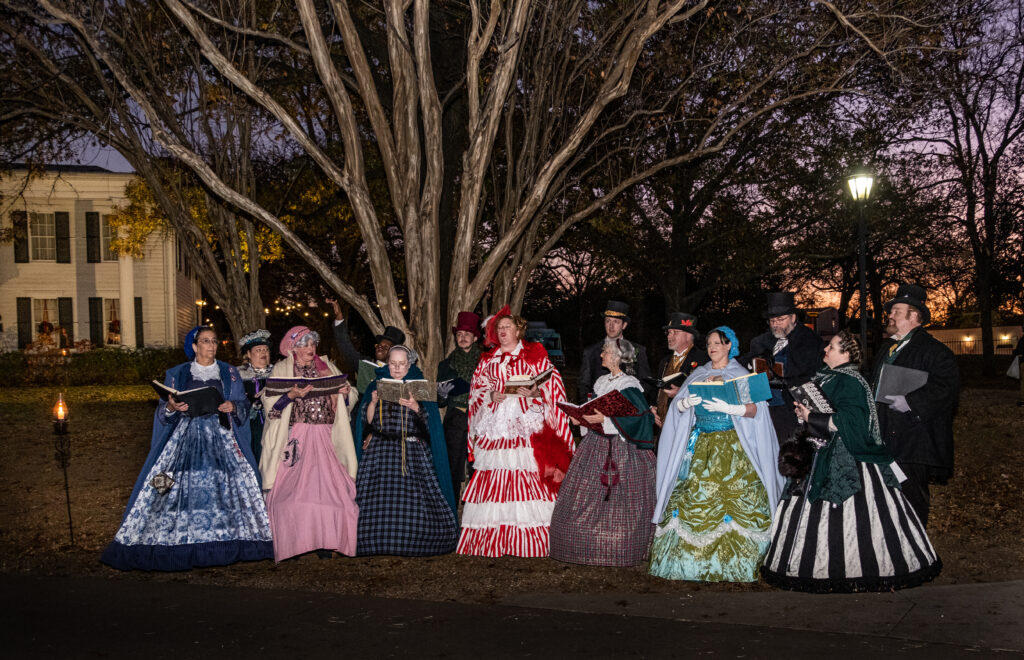 Cooley notes the decision to move away from that awfully busy jolly old man in a red suit who makes his way through so many Christmas celebrations in North Texas this time of year goes back to the park's historic background and a desire to deliver a unique experience based off of it.
"He has this wonderful hunter green suit with the white trim on it and it very much looks like something you would have seen in a newspaper in 1880 or 1870," Cooley said. "And he'll be on the bandstand and anybody that wants to sit on Father Christmas' knee and tell them what they would like for Christmas is welcome to do so," Cooley said.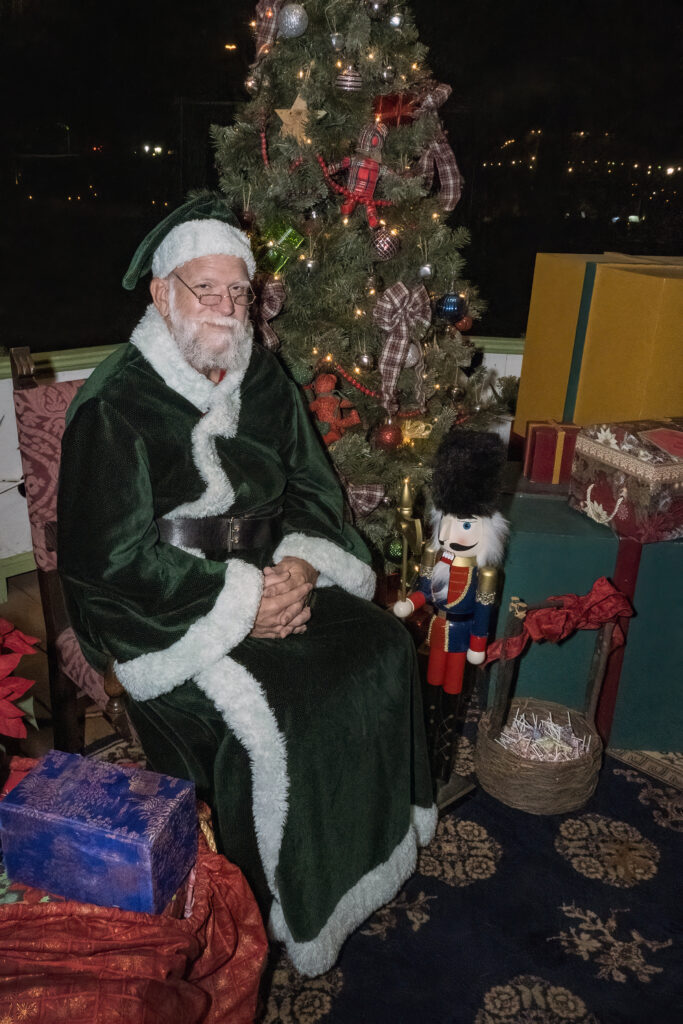 In addition to more traditional elements like Father Christmas, Old City Park is also hosting more than 19 local vendors selling products like hand dyed leather items, pottery and even homemade dog treats.
In total, it's a full slate of activities and entertainment for the 50th anniversary of Candlelight at Old City Park this year.
Cooley explained that he and past Candlelight chairmen, who recently all met for a get-together in honor of that anniversary, were excited about the longtime event hitting such a major milestone with style. He noted that the story of the original Candlelight event even came from some of the past chairmen who still remembered that first 8-person event all these years later.
"Everybody gets excited because there is a love for Candlelight," Cooley said of the event's anniversary. From the past chairmen to visitors who can remember going as children and now possibly bring their own children or grandchildren to the event, the event has become a tradition for many, Cooley said.
"It just makes for a great family tradition and a great time at the park," Cooley said.
Candlelight at Old City Park runs from 3:00 P.M. to 9 P.M. on December 10 and 11. Advanced admission costs $15 for visitors aged 13 and up and $10 for children aged 5 and up before increasing to $20 and $15 respectively on the event day. Children under 5 are free.
The 21 and up Cocktails at Candlelight event on December 9 runs from 6:00 P.M. to 9:00 P.M. with single tickets costing $100 prior to fees. Tickets for Cocktails at Candlelight are only available online prior to the event.
Visit the Old City Park website for more information.