Arts in Bloom brings the McKinney art community together for three days of festival fun
Learn more about how Arts in Bloom is bringing together prominent McKinney arts-promoting organizations for a series of live art demonstrations during this year's festival.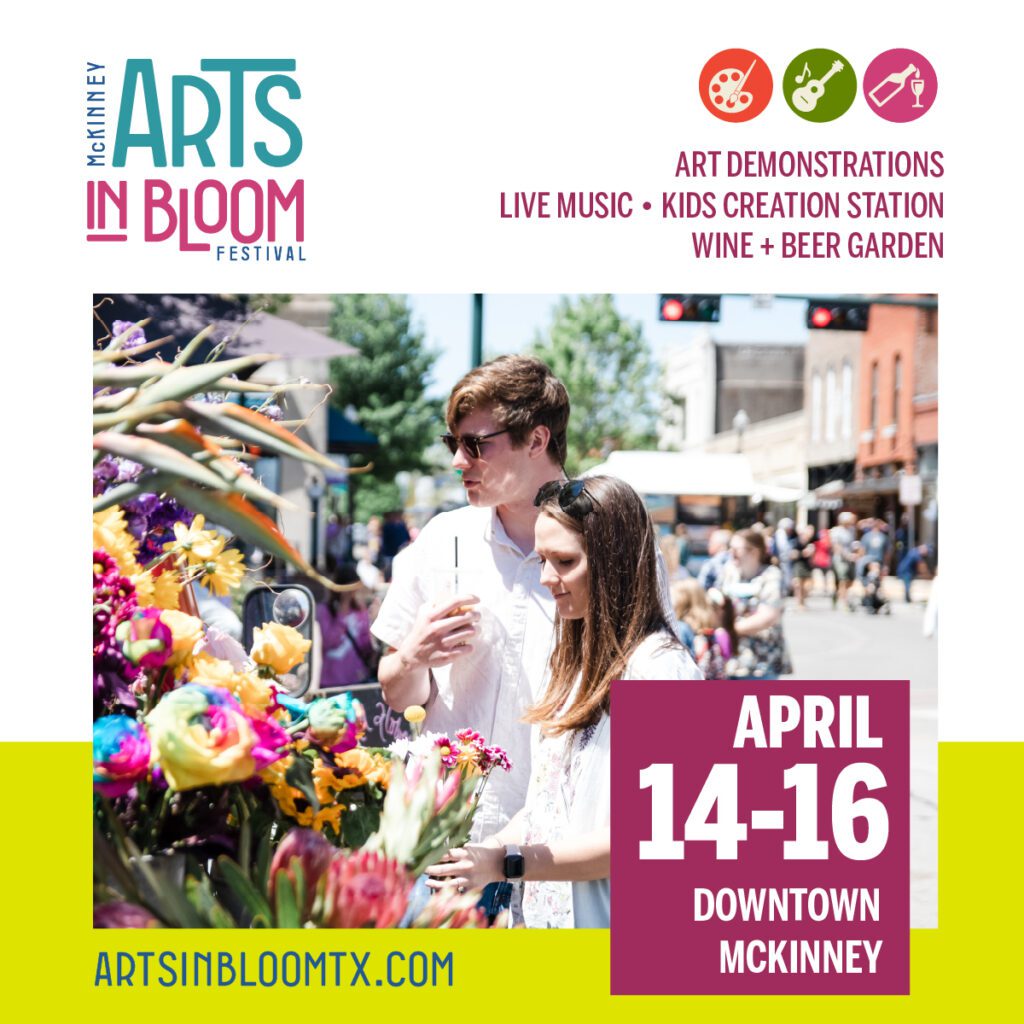 Celeste Seitz has been waiting about 3 years to perform on April 15. Her performance, a self-described high energy demonstration akin to "full-contact yoga on steroids," has roots tracing back hundreds and hundreds of years. That storied performance history isn't going to stifle Seitz's own uniqueness, however.
"It'll be two parts rave and two parts live painting," Seitz said of her performance with a laugh.
Seitz, who specializes in East Asian calligraphy, will be just one of the local artists showcasing their talents at Arts in Bloom from April 14-16 on the festival's entertaining and fun demo stage.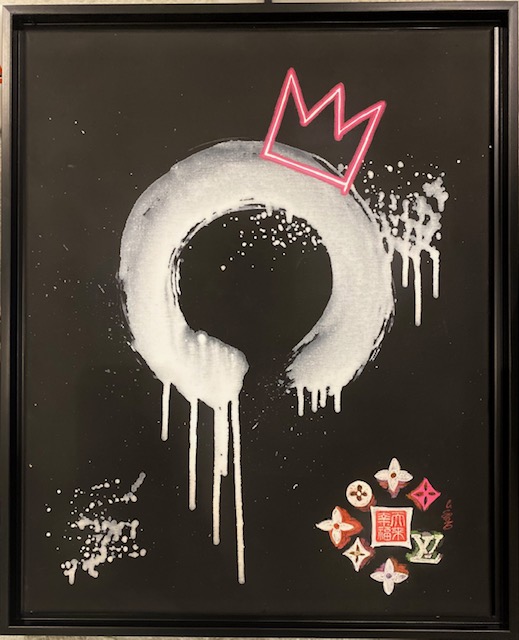 "Most professional calligraphers aren't performing to techno or punk rock," Seitz said, explaining that her demonstration will depart from her usual Zen, meditative approach to her artwork and also include some of her more pop culture-inspired work. "Because I am what I am, I have to bring my own personal spin on it."
That personalized touch will be a common theme throughout the Arts in Bloom demo stage as artists specializing in everything from pottery and leatherwork to torn paper and fiber art will give attendees a chance to see their unique creative work and artistic process up close.
"Basically, we wanted to not just feature the final finished product…but to have them be a part of the process to see how it comes to life," Jakia Brunell said. Brunell, a marketing and development specialist for the McKinney Performing Arts Center working on partnerships with Arts in Bloom sponsors, explained that festival organizers look each year for new ways to spotlight local artists and enhance the overall festival experience.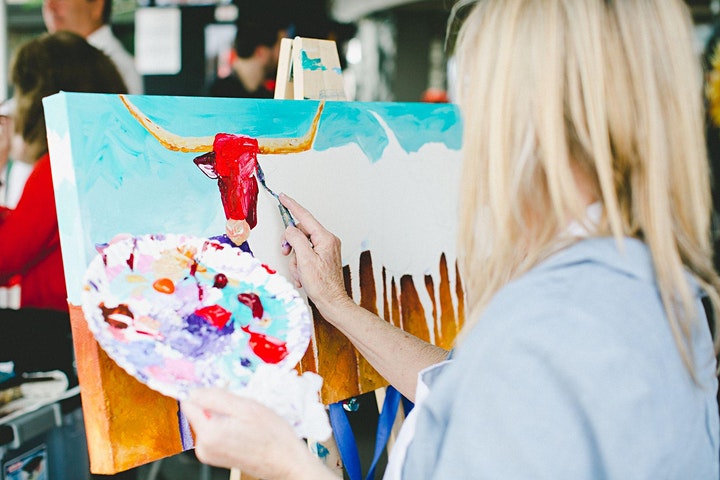 "While we celebrate artists from all over, we most definitely want to elevate and showcase some of our local artists as well," Brunell said.
The free festival, which features over 125 artists lining McKinney's downtown in total, accomplishes that goal this year by highlighting area artists like Seitz and the organizations they're members of such as the Art Club of McKinney, the Arts and Music Guild and MillHouse Foundation.
"The city does their festivals so well," MillHouse McKinney and MillHouse Foundation Executive Director Beth Beck said. Her foundation promotes the work of female artists, creatives and entrepreneurs, with sister nonprofit MillHouse McKinney providing them with a collaborative space for their businesses.
"We feel fortunate that this is a city that does support art and we are fortunate for Arts in Bloom, specifically, that they wanted to focus on (these) three arts organizations," Beck said, noting that six artists from MillHouse will be on the festival's performance stage, including Seitz.
"Arts in Bloom has given three of the largest art nonprofits tents to help share our nonprofit and our organization with the community during Arts in Bloom, and that's how we happened upon getting an opportunity to paint live," Seitz, who is a member of all three organizations and coordinates the McKinney Art Studio Tour, said.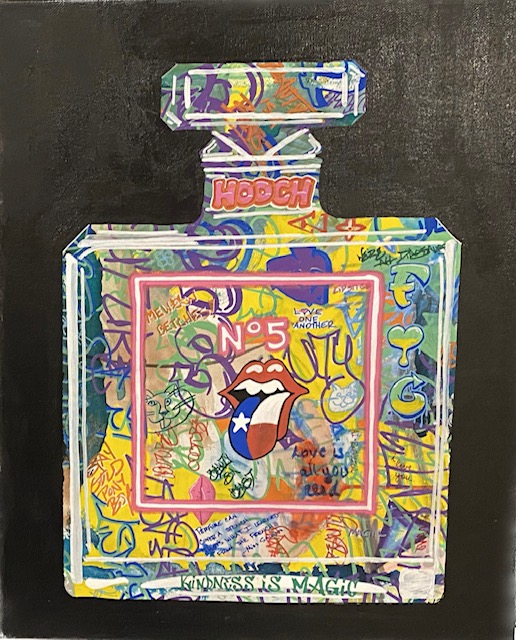 "We all represent one another," Beck said, adding that each of the organizations would be able to take care of the other's tent in case one of the representatives had to leave for any reason. "We all work together, and we want everyone to be successful."
Beck also said that her organization wants the artists participating in the demo stage to embrace the creative process and have an enjoyable experience.
Attendees of the festival will certainly be looking to do the same, with live music, food and wine-tasting tickets for those who want a chance to sample from 12 of the participating Texas wineries available at the event.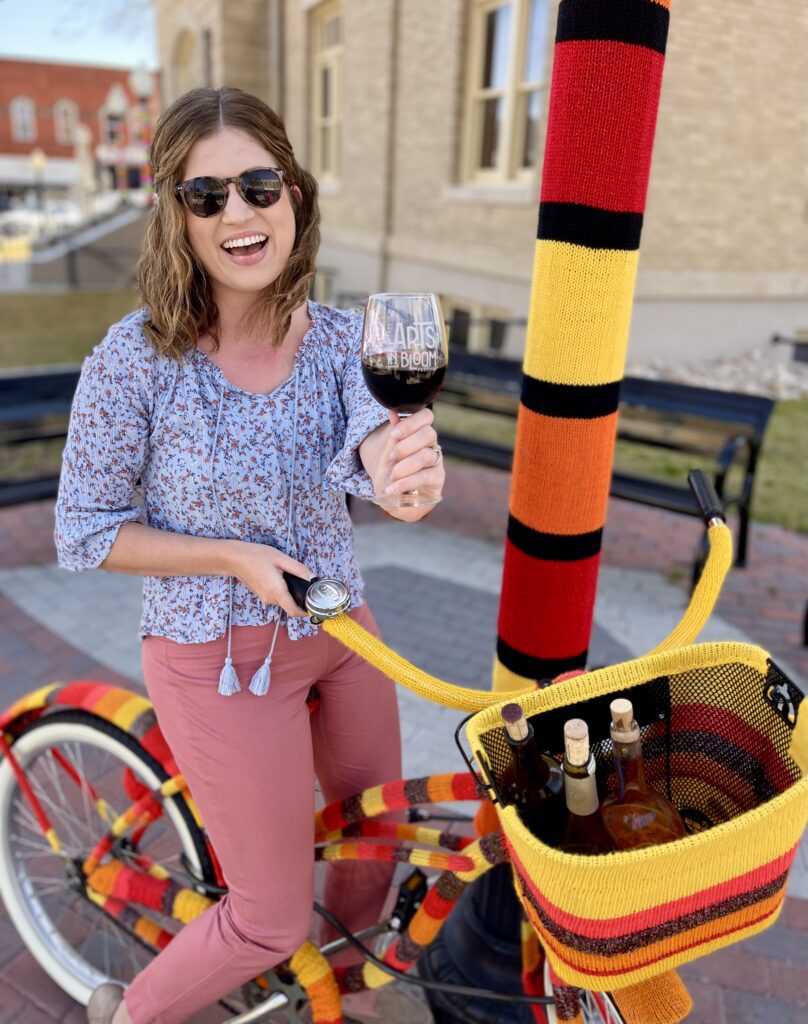 The festival will also feature children's art activities at the KidsCreate Station where families can purchase different interactive art kits to complete outdoors at the festival that teach children more about the artistic process.
"It's basically fun for the whole family," Brunell said.
Arts in Bloom runs from April 14-16 in McKinney's historic downtown area. The free festival runs from 5:00 p.m. to 10:00 p.m. on Friday, 11:00 a.m. to 10:00 p.m. on Saturday and 12:00 p.m. to 5:00 p.m. on Sunday. Demo stage performances will run throughout those runtimes, with Celeste Seitz performance scheduled for 2:15 p.m. on April 15. Visit https://www.mckinneytexas.org/687/Arts-in-Bloom for more information about the festival, including a full list of demo stage times, performers and more.