Five unique North Texas events this weekend: September 23-25
Spotlighting some of the best events in Collin County, Denton County and beyond for this coming weekend.
This article originally appeared in the North Texas e-News.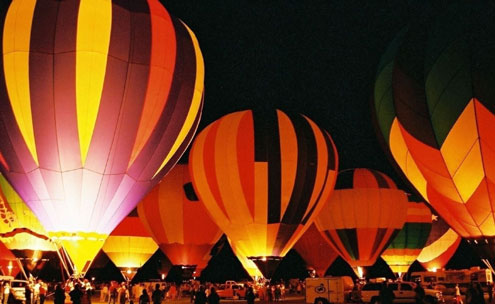 2022 Plano Balloon Festival & Run
Float on over to Plano's balloon festival event for a variety of fun and family-friendly activities all weekend. There's live music, two nights of fireworks on Friday and Saturday, a 1K and 5K walk and run on Saturday and daily parachute team exhibitions just to start. Of course, that's without even mentioning the starring attractions of the festival: the hot air balloons. There are 30 different bright and colorful balloons on display, some of which even glow in the dark at night. Those who attend the festival can get an up-close look at the balloons before they launch and potentially interact with some of the balloon pilots as well. Tickets for the festival start at $10 for adults. Festival opening and closing times vary by day and are available, along with a full slate of attractions, at https://www.planoballoonfest.org/.

Lewisville Western Days
Lewisville invites attendees to "find the cowboy in them" during this year's Western Days. The event, taking place on September 23 and 24, features everything from national country music acts like the Randy Rogers Band and Gary Allan to line dancing and performances by the Legends of Texas Gunfighters. There are also some more non-traditional events like the USA Mullet Championships on Friday and the World Tamale Eating Championships on Saturday. Admission to the festival is free prior to 7 P.M. with ticket sales at $15 per person for attendees over the age of 12 only starting for those guests who arrive after 7 P.M. Visit the city of Lewisville website for additional information.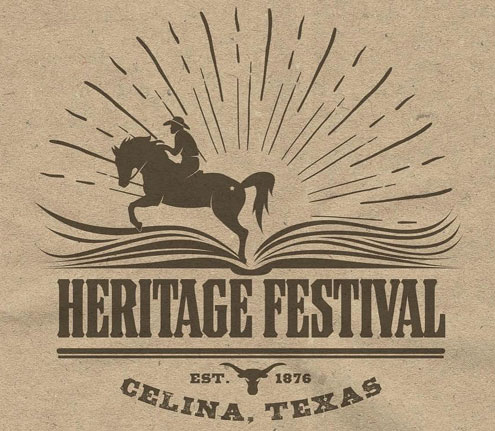 Celina Heritage Festival
Not to be outdone, Celina is hosting their own trip through time back to the wild west with the city's Heritage Festival from 9 A.M. to noon on September 24. This inaugural event includes calf roping lessons, western carnival games and even a cowboy poetry contest hosted by the Celina Public Library. Various vendors with western-themed art and farmhouse décor will also be on hand as well. Visit the city of Celina's website for more information.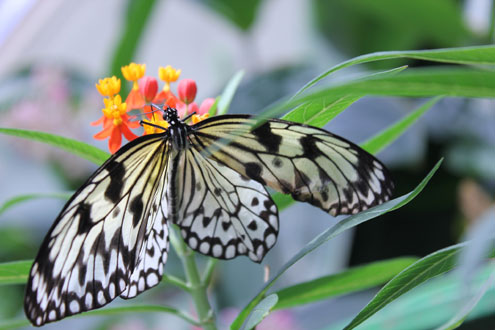 Kiwanis Butterfly Festival – Southlake
See and interact with hundreds of beautiful butterflies fluttering through the air on September 24 and 25. Attendees will be able to feed watermelon to the butterflies as they stroll around a 600-square-foot tented area populated by local plant life. There will also be a silent auction and free bundtlets (mini bundt cakes) from Nothing Bundt Cakes for the first 250 children in attendance each day. The event will benefit local area kid's charities such as the Children's Miracle Network Hospitals. Tickets start at $7 for adults and $5 for children ages 3 through 12. Visit Eventbrite for more information and the chance to purchase tickets.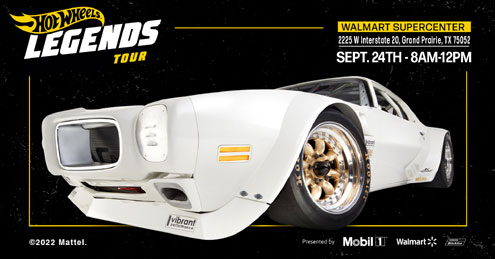 2022 Hot Wheels Legend Tour – Grand Prairie
Rev up your engines for this competition aimed at finding a stylish ride worthy of immortalization as an exclusive Hot Wheels toy. Now in its fifth year, the Hot Wheels Legend Tour travels around the country to find custom, creative cars that embody the spirit of the iconic toy line. During each event, a panel of judges made from Hot Wheels representatives, car culture influencers and other sponsorship partners determine which car is worthy of being one of the tour's ten grand finalists. On November 12 in a virtual event, Hot Wheels will then reveal the winning car. This year's stop will be at a Walmart in Grand Prairie and also feature a "life-size Hot Wheels Fleet of Cars" as well as photo opportunities and a kids' zone. For more information on the tour stop, which will run from 8 A.M. to noon on September 24, check out the official Facebook event page. as well as the Hot Wheels Legends Tour web page.