Five unique North Texas events this weekend: October 7-10
Spotlighting some of the best events in Collin County, Denton County and beyond for this coming weekend.
This article originally appeared in the North Texas e-News
FlowaPalooza 2022 – Grand Prairie
Go with the flow at Epic Waters Indoor Waterpark this weekend and try out one of a variety of unique new experiences for free like paddle boarding, zorb ball racing or robo surfing. FlowaPalooza 2022 might just be one of the fall season's most inventive events as it finds a way to merge a live circus, boho market, beer garden, food trucks and music all into one festival along with activities that take advantage of the rather unconventional setting. FlowaPalooza kicks off on October 7 with Boards N' Brews night from 9:30 P.M. to 12:30 A.M. inside the waterpark. It then continues with free festival grounds admission throughout the weekend while swimming at the park itself opens for normal admission price. Visit https://epicwatersgp.com/flowapalooza-faqs/ for more information on the festival including a list of musical performers and available activities.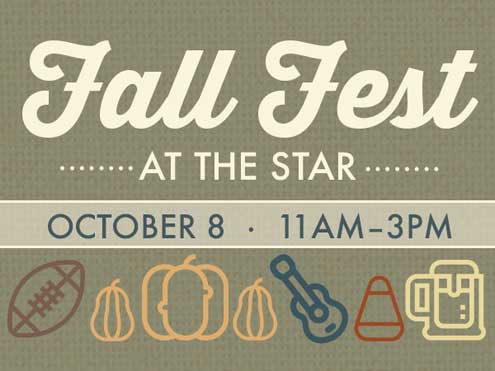 Fall Fest at The Star – Frisco
If an event dedicated to the fall season starts off by spotlighting football, pumpkin picking and Oktoberfest, it already sounds like it's well on the right track. Coincidentally, that's the case for Fall Fest, a new event from 11 A.M. to 3 P.M. Saturday, October 8 at Tostitos Championship Plaza at The Star in Frisco. With a backdrop of the Dallas Cowboys headquarters and live music by country musician Jessica McVey, this festival features Oktoberfest events like stein relays and keg rolling races as well as a stocked biergarten. A pumpkin patch complete with a scarecrow stilt-walker as well as a pie eating contest, petting zoo and football coverage round out some of the event's biggest highlights. For more information on this free festival, visit The Star in Frisco's website.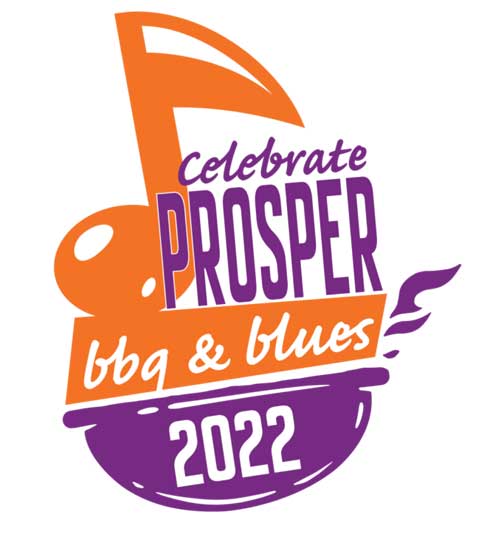 Celebrate Prosper, BBQ & Blues – Prosper
This annual fall celebration in Prosper on October 8 brings a trio of blues groups to the city headlined by North Texas favorite Texas Flood. The band, which began as a celebration of the career of the late Stevie Ray Vaughn, performs both classic and modern blues music alike. Also taking the stage during the festival, which runs from 5 P.M. to 9 P.M. at Frontier Park, will be classic rock and blues tribute group The Halftones and jazz and R&B sextet Fingerprints. While listening to some great local groups, attendees also get a chance to engage with the local Prosper community with numerous area nonprofits planning to attend and hot dogs served up by the town's council. Head to the town's official website for more details on this free event.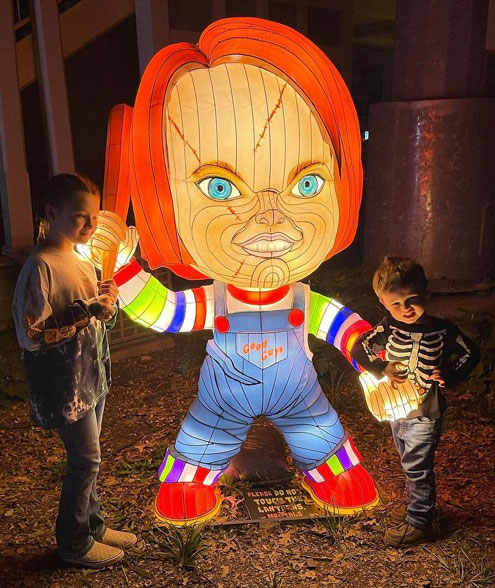 Frights N' Lights – Frisco
Explore a gallery of life-sized lanterns and carved pumpkin recreations of horror movie icons at Riders Field in Frisco for Frights N' Lights. This Halloween experience brings some seriously spooky and exciting photo opportunities to Frisco via a "Click or Treat" photo pop-up along with fun and family-friendly activities like carnival games, a haunted hay maze and nightly movie double features of seasonal classics. Tickets start at about $26 after fees for adults and around $23 after fees for children 3 through 11 years old for the event. Frights N' Lights runs from Thursday through Sunday over the course of the next three weeks and Wednesday through Halloween on Monday, October 31 for the end of the month. Check out https://www.frightsnlights.com/ for additional information.
2022 Annual Prelude Clubhouse Fall Music Fundraiser – Plano
Enjoy a night of music in support of a local nonprofit at Love & War in Texas on October 8. Local performers like Paris Taylor, Town Walsh and the Maylee Thomas Band headline this large slate of music raising funds for Prelude Clubhouse, a Plano-based mental health program. Tickets for the concert, which runs from 5 P.M. through 11 P.M. thanks to six scheduled performers, costs $15 and are available through https://www.preludeclubhouse.org/.