Five unique North Texas events this Labor Day weekend
Spotlighting some of the best events in Collin County, Denton County and beyond for this coming weekend.
This article originally appeared in the North Texas e-News.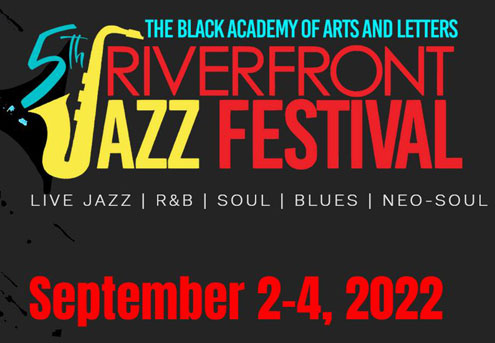 Riverfront Jazz Festival – Dallas
The Riverfront Jazz Festival returns to Dallas for its fifth edition starting on September 2 and extending through September 4. The festival not only showcases a variety of jazz bands across three full lineups of live music at three different venues, but also features standouts performers from other music genres like soul, R&B and blues. Highlighting this year's festival is a Friday evening headlining performance by Dallas-born Grammy Award winning singer Erykah Badu as well as a Saturday performance by funk favorites Cameo. The festival kicks off on Friday at 4:30 at the Dallas Convention Centre Theatre Complex with a free happy hour and grand unveiling. Tickets for performances then start at $69 for single-day tickets or $109 for three-day passes. For more information, visit https://www.tbaalriverfrontjazzfestival.org/.
Taste of The Colony and Grand Duck Derby
Get your ducks in a row and head out to the Grand Duck Derby and the Taste of The Colony on September 4. The duck derby is a unique way for North Texans to help support 25 different local nonprofits by purchasing one of the 35,000 rubber ducks available to race at the Grandscape Lagoon. A dollar from each of the $5 rubber ducks will go towards the cause of the purchaser's choice with options like The Colony Animal Services and various area elementary and middle schools. Each duck will have an opportunity to win up to $5,000 in prizes during the race then. Derby festivities kick off at 9:30 A.M. with the race starting at 11 A.M. For more information, including how to purchase a duck, visit https://thegrandduckderby.com/
The derby is just the first event hosted by Grandscape in The Colony on Sunday, however. After the race, the Taste of The Colony begins with a noon performance by Dallas Cowboys DJ, DJSC followed by general admission for the taste event opening at 1 P.M. The event will include live music performances, a carnival kids' area and photo booth as well as the announcement of the rubber duck race winners. Tickets for the Taste of The Colony start at $40 for general admission and are available, along with more festival details, at the Grandscape website.
Fem Fest 2022 – Dallas
Pegasus City Brewing is hosting this first-ever festival celebrating and supporting North Texas women and their small business and arts-related ventures. Starting at 1 P.M. on September 4, the festival features a full lineup of women-led bands, multiple female-run small business and art vendors as well as a variety of beer specials. $2 from each of the beers purchased will also go towards the Texas Women's Foundation, a nonprofit dedicated to advancing economic and leadership opportunities for women and girls in the state. Additional information about the festival is available through the Pegasus City Brewing website.
Labor Day Weekend Luau – Plano
Have a tropical vacation right here in Plano at the Labor Day Weekend Luau at the Legacy Food Hall on September 4. A limbo contest, live fire and hula dancers and a Kalua pig roast by food hall vendor Dock Local will all be part of the fun at the luau starting at 2:30 P.M. There will also be a pair of rather appropriate tribute bands for this Texas-based celebration of the islands with Jimmy Buffet tribute Buffet Beach scheduled to perform at 2:30 P.M. and 5:00 P.M. along with Kenny Chesney tribute Barefoot Nation taking the stage at 7:00 P.M. Admission to the Box Garden and the accompanying concerts and special attractions costs $15 and is available to purchase, at the Legacy Food Hall website which also provides more details about the luau and the various special food and drink offers at it.
Rhythm & Vibes Silent Disco – Dallas
Dance like no one's watching, when in reality no one without headphones is listening, at the Rhythm & Vibes Silent Disco at Klyde Warren Park on September 4. Two DJs will be providing the beats allowing headphone purchasers to switch tunes as they please during this event which starts at 7:30 P.M. and goes through 10:30 P.M. Headphones are $10 with more information about the disco on the Klyde Warren Park website.