Newly opened Beast Sports Cards in Plano is getting in on the recent card collecting excitement
Looking at the collectible side of the wide world of sports at Beast Sports Cards in Plano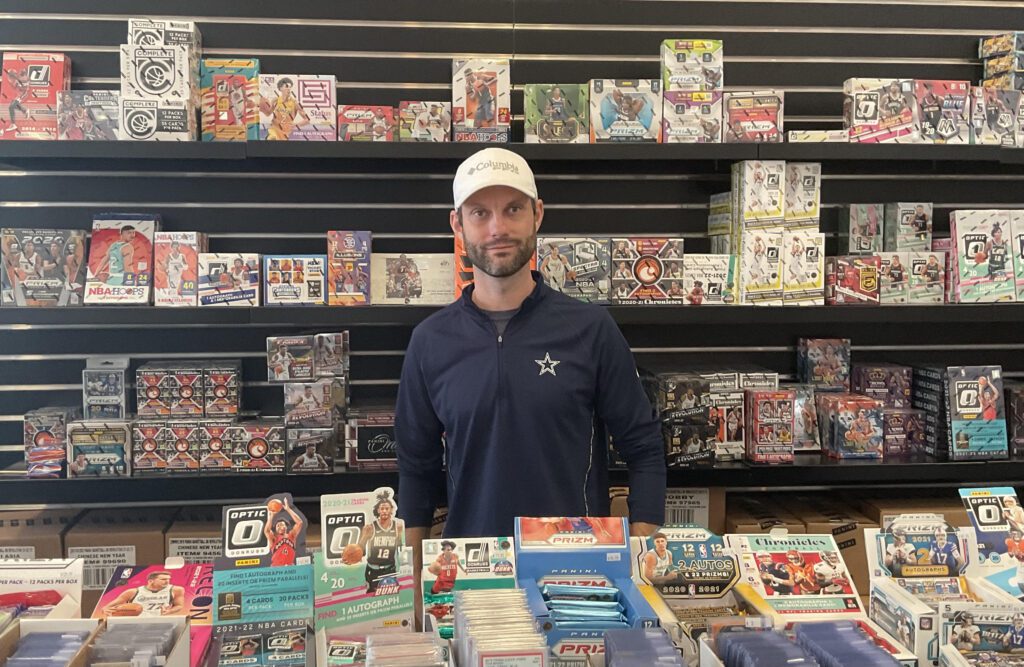 In late August, a 1952 Mickey Mantle baseball card sold for a record-breaking $12.6 million at Dallas-based Heritage Auctions, according to MLB.com. The card was actually the second record-breaking sale of the month, having topped the sale price of an exceedingly rare T206 Honus Wagner card which hit $7.25 million.
While those figures may sound outlandish, even unbelievable, it's far from uncommon for some of the rarest sports cards around to fetch figures well into the thousands, if not millions, of dollars nowadays. It's not just high-value auction houses handling these budget-busting sales either. Local neighborhood card shops are getting in on the action too.
Beast Sports Cards in Plano, which opened on July 1, handles five and even six figure cards at its storefront, according to store operator Andrew Arnold.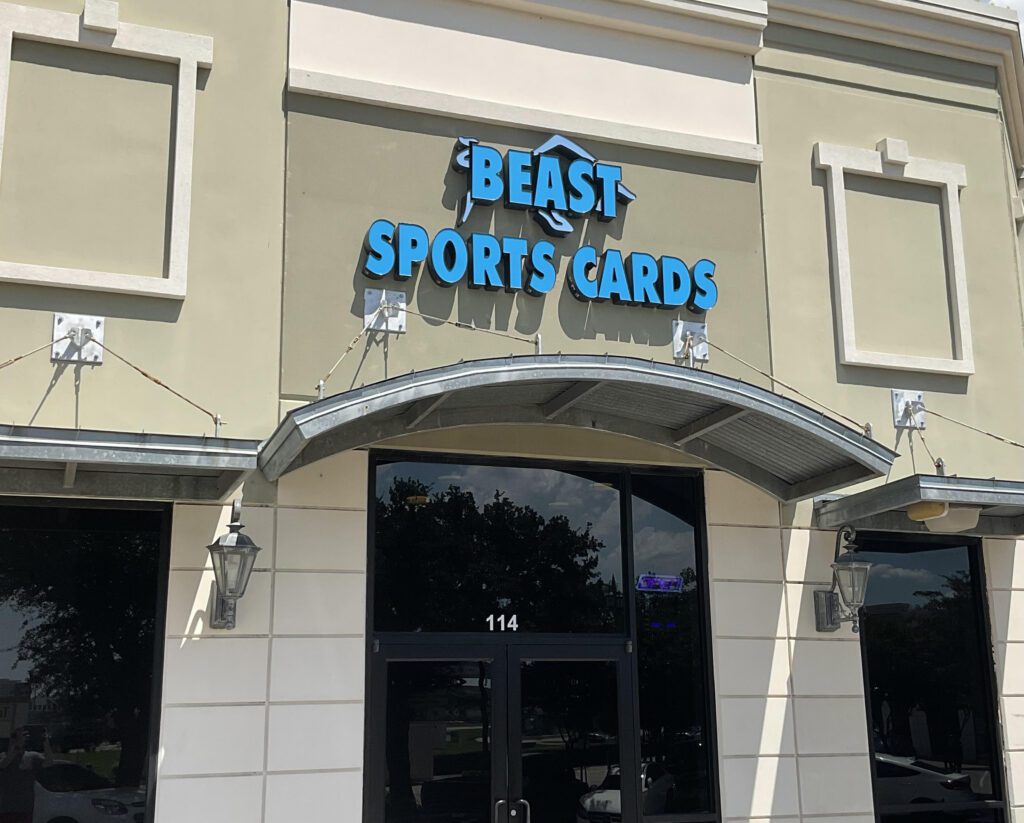 "A lot of the cards are the newer ones in the last couple of years," Arnold said, explaining that some of the highest value cards his store has seen are not just longtime collecting classics in the vein of the Honus Wagner or Mickey Mantle cards, but those featuring current popular players. "And so when you go back to some of these boxes that have price tags that say three or four or $5,000 a box, you can pull cards out of there that are worth six figures."
Arnold noted that up-and-coming quarterbacks like Trevor Lawrence and Trey Lance are popular right now with football season entering full swing. Each has autographed rookie-year cards that can fetch five figures or more depending on their scarcity too.
A lot of that value can be dependent on the card's grade though as well. Grades are an objective score of a card's condition, typically conducted by an outside company recognized for providing such services. The collectibles authentication company Beckett, which recently relocated to new offices in Plano, and Professional Sports Authenticator (PSA) are two popular examples of companies which will grade collectors' cards, typically on a 10-point scale with 10 being the highest quality grade an individual card could achieve.
"If you get a 10, it generally brings up the price significantly, like well over what it costs," Arnold said. He described how individual cards could jump more than 10 times in value if given a grade of 10, even if the card isn't worth more than $25 to start with.
The record-setting Mickey Mantle card, while rare in any condition, was evaluated to be a 9.5 which undoubtedly helped carry it to its record-setting price at auction.
It's not just the grade that makes the card, however. As mentioned earlier, scarcity is just as heavy of an influence on a card's value in many cases. The T206 Honus Wagner, for example, is famed for the fact that there may only be 50 to 60 of them currently in existence according to MLB.com.
Additionally, cards from popular and rare sets like the 1952 Topps set that the Mickey Mantle originated from also tend to carry higher valuations.
"Someone brought in cards from 1952 Topps this past week, and we were kind of explaining to him like yeah, these are going to hold value from the same set, and it does rise the value of all of those older cards as well even if it's not specifically that one Mickey Mantle," Arnold said.
While cards like those may be the obvious attention grabbers, they are far from the only offerings at stores like Beast Sports Cards too. Arnold said that his goal with the store is to carry a wide range of individual cards and new boxes of card packs that could fit any budget.
He said he tries to understand what a new collector who comes in may be looking for in order to make the best recommendation for them, starting with what sport they want to collect. Hockey cards have been popular in the store recently in part because of its proximity to a kids' hockey training facility, for instance. He then goes on to explain the wide variety of different options of boxes or packs of cards that are available across the store's expansive range of offerings at varying price points.
"Every box has something different in it," Arnold said. "Some are chrome, some have autographs right out of the box, some have relics (pieces of game-worn memorabilia embedded in the cards) out of the box, some are different sets for older designs that people like, so there's different areas that people are looking to collect from."
While just buying a pack or box like that may not guarantee a life-changing card pull, the thrill of the hunt for cardboard treasures can make stores like Beast Sports Cards exciting visits for sure.