Art, culture and sustainability collide for one beautiful event at Colorpalooza in Lewisville
Colorpalooza returns to Lewisville from 10:00 a.m. to 5:00 p.m. on April 22.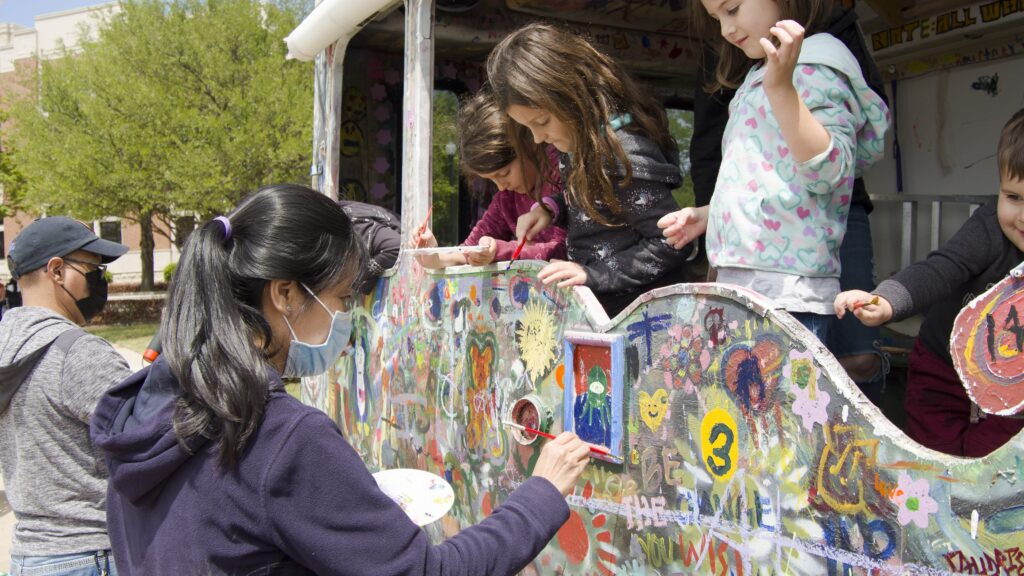 This article has been updated to reflect the free kids chalk area.
Be a part of the art at Colorpalooza in Lewisville on April 22. The annual festival is a diverse celebration filled with different ways for attendees to personally create their own artistic masterpieces.
"We really decided to make the event all about interactive, hands-on art activities," Lewisville Events Specialist Jamie Milstead said, explaining that the festival expanded from a standalone Chalk This Way event, which moved to the city from its original location in The Colony, into Colorpalooza in 2016.
Some highlights of this year's Colorpalooza festival include live art demos, two music and dance stages, a wine-tasting experience and a variety of family-friendly art activities, including a full slate of Chalk This Way experiences.
"The event is open to people of any age, but it's definitely geared towards families and kids," Milstead said.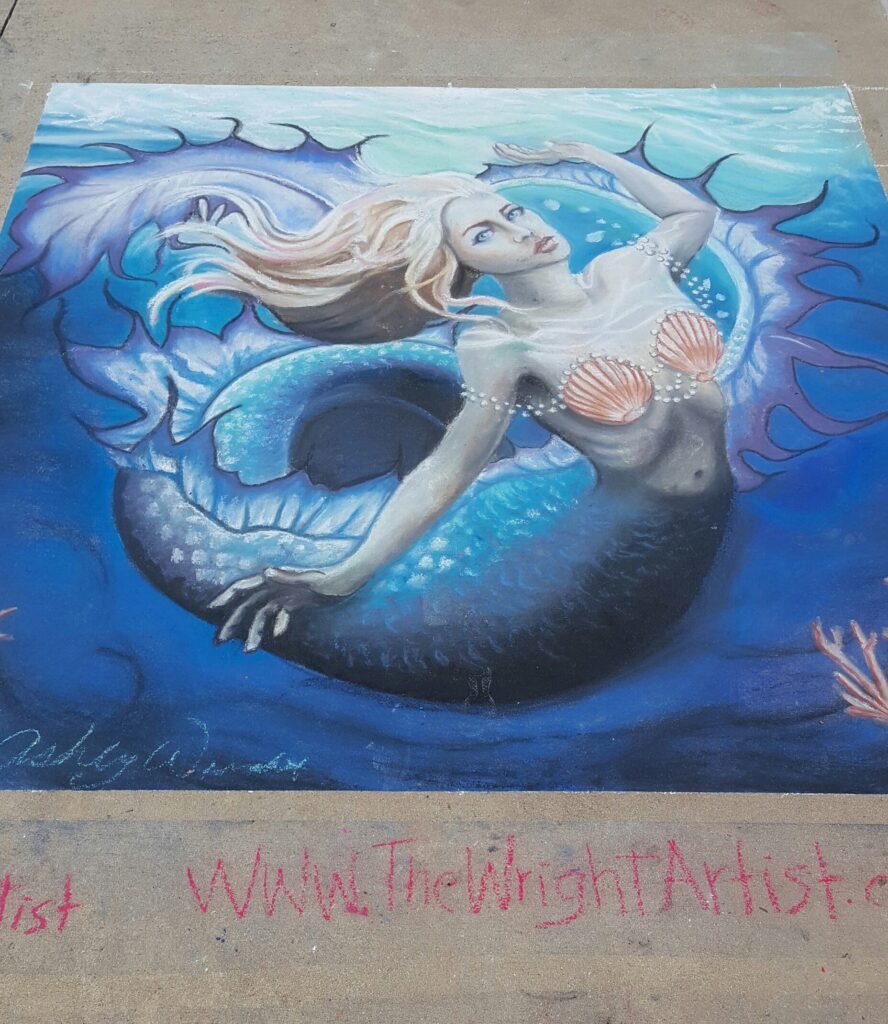 Headlining the Chalk This Way events, run at Colorpalooza by the Lakeside Arts Foundation, are eight different professional chalk artists who will be making beautiful creations live during the festival. The artists have created everything from beautiful mermaids to a lifelike lion in years past.
Amateur artists of all ages will have an opportunity to attempt their own professional-quality pieces as well, thanks to an amateur art spotlight. For $12 through advanced registration or $15 on the day of the festival, attendees can receive professional chalk and their own slice of the sidewalk to use as a canvas.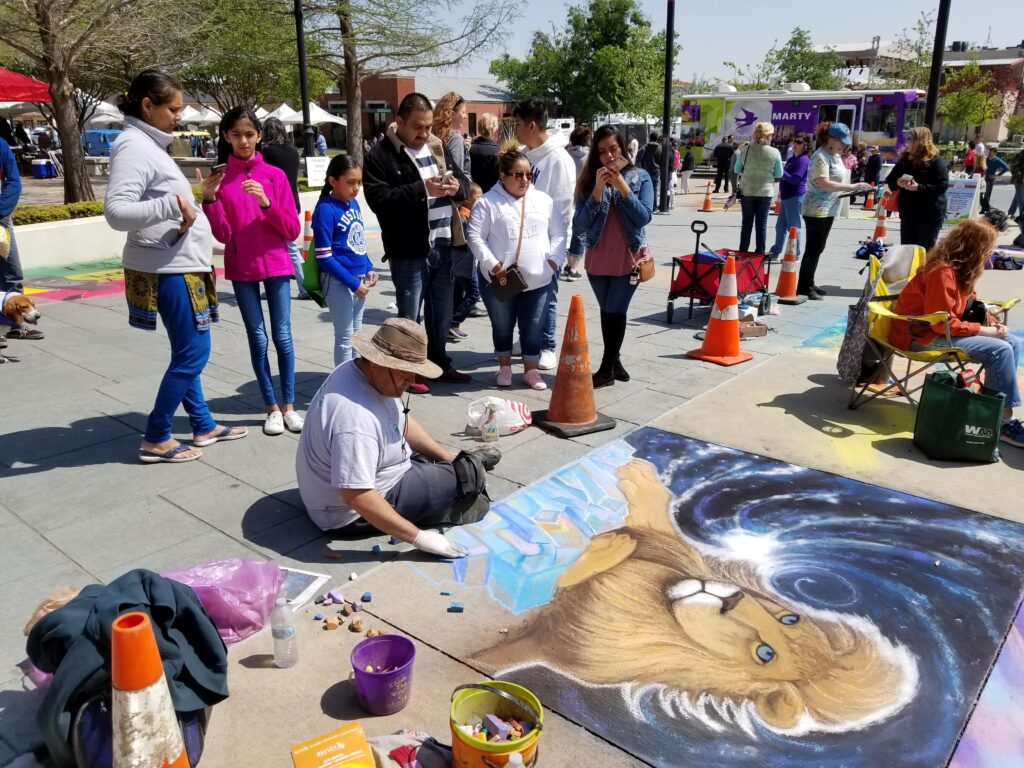 There will also be a scholarship chalk art contest for high school juniors and seniors in addition to a free kids' chalk activity for the youngest artists at the festival.
That's only one of the numerous children's activities planned for the festival too. Colorpalooza features unique kids' attractions like an art bus that lets them paint their own art onto the vehicle itself, creating a traveling collaborative art piece in the process, as well as a Texas Rangers mini batting cage experience with an artistic twist.
"What's nice about it is you get to have an art component because you get to decorate your bat," Milstead said, noting that batters can choose from decorative elements like different colored tape and stickers.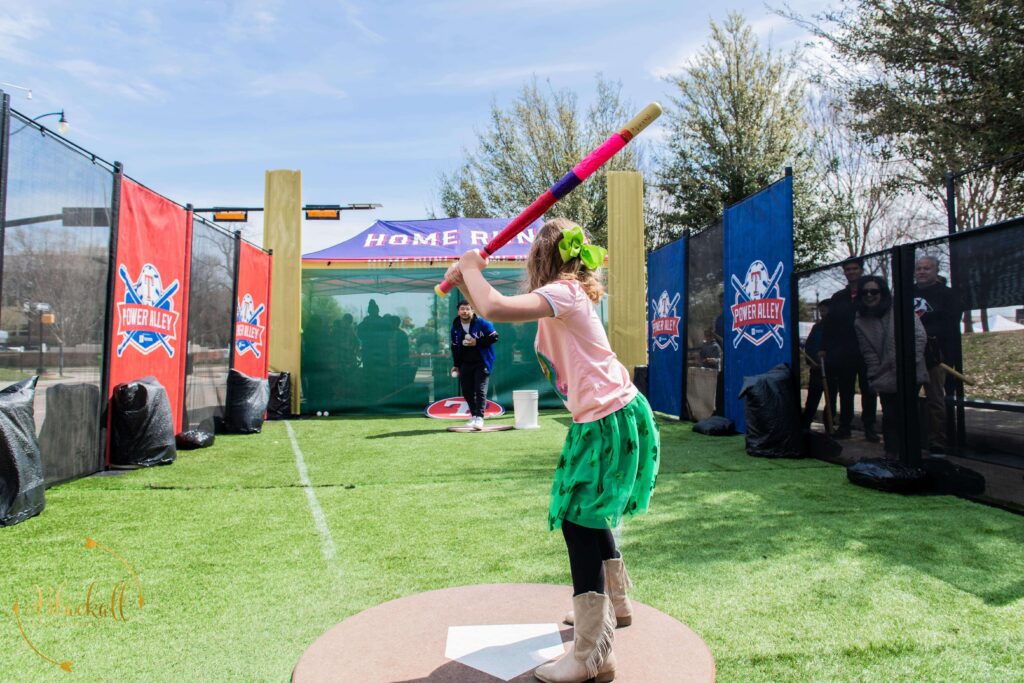 While it's clear through those events that art takes center stage at Colorpalooza, the festival also celebrates Earth Day with an eye toward global culture and sustainability efforts.
"One of the ways that we bring in and showcase different cultures is through both of the stages," Milstead said, detailing how the festival dedicated the CoServ Stage at City Hall to cultural dances groups like the Bandan Koro African Drum & Dance Ensemble, a longtime standby of the festival and a favorite of Milstead's for their interactive performances.
"All the other groups that we have booked this year we have not used before, so that's kind of exciting," Milstead said of scheduled performances by groups like Zorya Ukrainian Dance Ensemble and Danza Azteca Guadalupana.
The Wayne Ferguson Plaza stage will also feature diverse performances from groups like Mariachi Rosas Divinas, an all-female mariachi band, and French gypsy jazz band La Pompe String Quartet.
Headlining that stage will be The Grays, a family band performing a concert dedicated to hit Disney music that's sure to be a crowd-pleaser for the kids. To add to the Disney theme, Milstead said that The Actors Conservatory Theatre will also be bringing the cast of Frozen for photo ops with attendees.
In addition to the stage performances, sustainability efforts like the test run of a new composting initiative and an electric car display will round out the Earth Day side of the festival.
"We're kind of focusing on food waste," Milstead said of the festival's new composting initiative, which she described as a small-scale test run to help the festival reflect the city's sustainability plan. She said that Colorpalooza will post volunteers from Keep Lewisville Beautiful around the festival to help guests with disposal of their waste items, which will likely include common compostable materials. "The Office of Sustainability is actually going to be providing forks and knives to all the food vendors that they can give out when people purchase food, and those forks and knives are going to be able to be composted."
Those efforts to help keep the city and the festival beautiful match what will surely be a beautiful display of art during Colorpalooza.
Colorpalooza runs from 10:00 a.m. to 5:00 p.m. on April 22 at Wayne Ferguson Plaza and Old Town Lewisville. General admission for the festival is free. Visit the city of Lewisville website and https://www.chalkthisway.org/ for more information about all of the events and activities at the festival.